index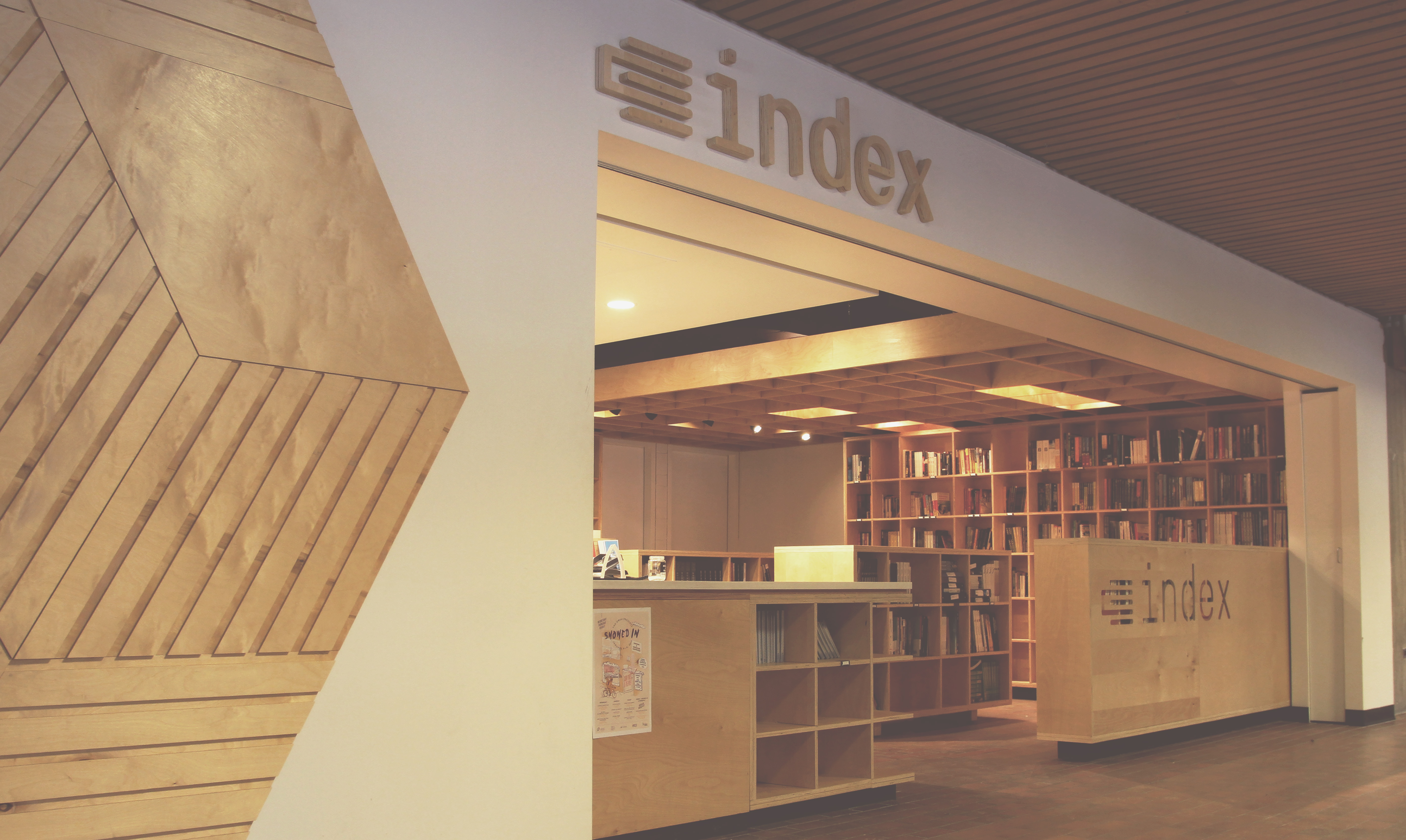 We're closing our doors on March 29, 2019. Read the full message here.
Located near the Ellice entrance, index is UWSA's student-run retail outlet. It is a hybrid of a coffee shop, used bookstore and print shop.
index is proudly local and sustainable. We brew locally roasted, Dogwood Coffee, specialty teas and carry gourmet doughnuts by Oh Doughnuts in fall and winter.
Location: First-floor Lockhart Hall
Phone: 204-786-9774
Fax: 204-783-7080
Email: retail@theuwsa.ca 
Follow index on Instagram: @indexywg and Facebook: @indexywg
Regular Hours:
Monday to Friday: 8 a.m. – 4 p.m.
index offers:
Coffee, tea, and snacks: index serves delicious hot and cold beverages and snacks.
Printing: Printing is available! However e-print is not. Bring your printing on a USB to index and we will be able to print it for you.
Supply Purchasing: You can grab affordable lab coats, lab goggles, Biology lab manuals and other supplies you need for your courses here.
Textbooks: You can purchase and sell used textbooks and sell your used textbooks here.
index menu (prices include tax):
Espresso                     2.50
Americano                  2.75
Latte                             3.75
Cappuccino                 3.50
London Fog                 4.00
Chai Latte                    4.00
Mocha                          4.25
Hot Chocolate             3.50
Steamer                       3.00
Tea                                2.50
Coffee (8oz)                 2.00
Coffee (12oz)               2.30
Coffee (16oz)               2.60
Cold Brew                    3.00
Iced Americano           2.75
Iced Latte                     4.25
Do you have a We Heart Winnipeg card? Members get 15% off batch brews and $5 off beans!
Your We Heart Winnipeg card gives you access to discounts at over 30 local businesses. Get yours here!
Consignment & Books
Search for books available at index online at
http://student.the-uwsa.ca/SearchBooksOnline
To check your consignment account online go to the accounts page.
Review your consignment contract: index Consignment Contract
Have questions about consignment?
Here are some FAQS: Consignment FAQs
Printing
     Colour Printing
/page
8.5*11″
$ 0.25
11*17″
$ 0.50
                  B&W
/page
8.5*11″
$ 0.05
11*17″
$ 0.20
           Other Services
/page
Scanning
$ 0.05