Board Meetings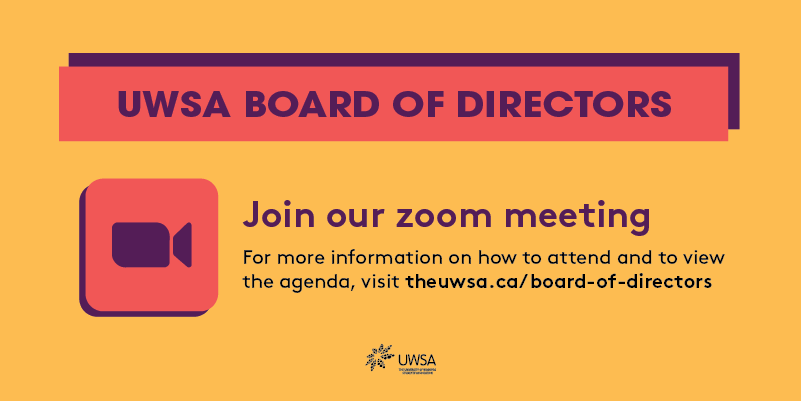 The UWSA Board of Directors Meeting will happen on Thursday, August 31, at 5:30 PM over Zoom.
All UWinnipeg students are welcome to attend the Open Session. Please email t.hanan@theuwsa.ca by 4:30 PM on the day of the meeting for the Zoom link using your UWinnipeg webmail address and your Student ID Number.
Please review the following documents before the meeting:
All participants are expected to abide by the University's Respectful Work and Learning Environment Policy.
BoD Meeting Procedure Documents:
Respectful Working and Learning Environment Policy Presentation PDF
Board Meeting Agendas 2022/23:
Board Meeting Packages 2022/23: 
September 28, 2022 Open Package
Board Motions:
Committee Appointment Motion 2022
By-Law Amendments 2022/23:
General Meetings:
2019 AGM Minutes
2020 AGM Package
Writing Motions
How to Write a Motion
Motion Template (Editable PDF)
Election Accountability Board Reports:
Three formal complaints were brought up to the Election Accountability Board (EAB).  You can view the reports in the links below.
EAB Report 02 – March 5th 2022