Executives 2020/21

Shawna Peloquin
President
pres@theuwsa.ca
204-786-9778
Tãnisi, Wíci-pimohtéw Mihkinák Iskwéw nitisinihkáson. Eeyou Istchee Nitóhcin. Winipék niwíkin.
Hi Students! I am a Two-Spirit woman from the James Bay Cree Nation and a fourth-year student with the University of Winnipeg department of Urban and Inner-city Studies. I grew up on unceded Anishinaabe land in so-called "Senneterre, Quebec" and have been learning here on Treaty 1 Territory since January, 2017. I am a passionate advocate of social justice and a dedicated community volunteer. My lived experiences with colonialism and oppression have motivated me to continue learning, build my intersectional skills, and move towards constructive solutions. I love Winnipeg's heart. Before becoming President of the UWSA, I had been involved in initiatives all around the inner-city. I've designed and built the octagonal planting pots at the University's Langside Learning Garden with friends. I worked as the Interim Coordinator for the redeveloped Merchant's Corner which has become a second home for me. I was the 2019-2020 UWSA Director for Urban and Inner-city studies. During the pandemic, I worked as the Point Douglas Bear Clan Coordinator until being elected as the President of the UWSA.
The undercurrent that drives me is to work towards and for a future where everyone has the freedom to be happy and the ability to grow into their authentic selves. I am grateful for all the people and the communities that have nurtured my confidence, my education, and my purpose to grow to here and I am honored to be able to give back. I am your 2020-21 UWSA President, and I will have moments of fear, uncertainty and accountability but I commit to being brave, honest, and wise to support you, your safety, and your learning experience.

Jonathan Henderson
Vice-President External Affairs
vpea@theuwsa.ca
204-786-9781
Tansi, Aniin, Boozhoo, and Hello! My name is Jonathan Henderson and I am a member of Sagkeeng First Nation. I have graduated with a Bachelors of Arts in Indigenous Studies, and currently working on my four-year Conflict Resolution Studies degree. I am your Vice President of External Affairs at the UWSA. I have extensive experience working in the community where I was able to develop excellent networking skills. In this position, I will bring attention to many mental health issues, and raise awareness for students to access resources and support not only from within the University, but from our community as well. I am a Co-Founder of Healing Together, which is a men's healing group. Through this initiative, we have developed many relationships with community resources in the area of mental health and support.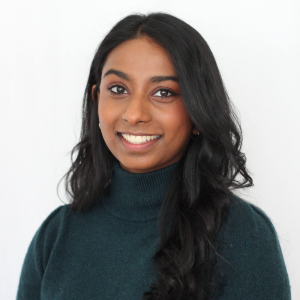 Melanie William
Vice-President Student Affairs
vpsa@theuwsa.ca
204-786-9780
Melanie William is a Biology and Human Rights undergraduate student. She has been heavily involved in the UWinnipeg community for the past four years and is incredibly passionate about student advocacy and campus life. Melanie promotes multiculturalism and diversity through years of volunteering with Folklorama, facilitating intergroup dialogue, and speaking at the Canadian Museum for Human Rights. She believes UWinnipeg students deserve a UWSA that will foster programming, promote student services, and provide direct support to student groups to enrich every student's experience. Through her participation in several student groups during her time in university, Melanie understands the importance of strengthening student relationships. Melanie and the executive team strive to build a community with an open environment where free expression is encouraged, individuality is welcomed and all opinions are respected. Melanie is excited to hear from you, and seeks to connect students across all faculties through consistent communication and inclusive policies. Melanie's door will always be open and she looks forward to contributing to a new chapter for the UWSA.
Click here for an important update on Executive positions for 2020/21.