Executives 2020/21
Click here for an important update on Executive positions for 2020/21.
Vacant
President
pres@theuwsa.ca
204-786-9778
Vacant
Vice-President External Affairs
vpea@theuwsa.ca
204-786-9781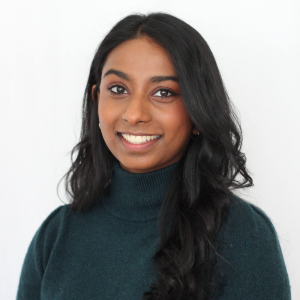 Melanie William
Vice-President Student Affairs
vpsa@theuwsa.ca
204-786-9780
Melanie William is a Biology and Human Rights undergraduate student. She has been heavily involved in the UWinnipeg community for the past four years and is incredibly passionate about student advocacy and campus life. Melanie promotes multiculturalism and diversity through years of volunteering with Folklorama, facilitating intergroup dialogue, and speaking at the Canadian Museum for Human Rights. She believes UWinnipeg students deserve a UWSA that will foster programming, promote student services, and provide direct support to student groups to enrich every student's experience. Through her participation in several student groups during her time in university, Melanie understands the importance of strengthening student relationships. Melanie and the executive team strive to build a community with an open environment where free expression is encouraged, individuality is welcomed and all opinions are respected. Melanie is excited to hear from you, and seeks to connect students across all faculties through consistent communication and inclusive policies. Melanie's door will always be open and she looks forward to contributing to a new chapter for the UWSA.