Executives 2020/21
Jibril Hussein
President
pres@theuwsa.ca
204-786-9778
Jibril is a fifth-year student in Biochemistry and International Development Studies. His experience with Peace of Mind Canada, a nonprofit organization that supports youth mental health services, opened his eyes to how much community can impact students' wellbeing. He believes that students should have access to a positive and supportive learning environment where they can connect with peers, faculty members and get the support they need. In addition to working for numerous non-profits, he has experience working for the Federal government and on projects that increase equity, diversity and inclusion within post-secondary institutions. This year, the team will ensure that the association can foster a greater sense of community for all students on campus and will focus on revitalizing student spaces, equalizing funding for student groups and creating new opportunities for students to succeed. Your UWSA should invest in all of us – our services, our associations, and our success.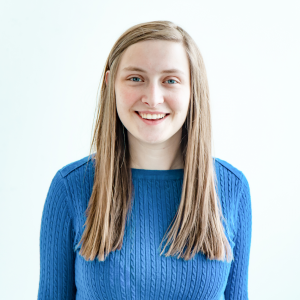 Breanna Belisle
Vice-President External Affairs
vpea@theuwsa.ca
204-786-9781
Breanna Belisle is currently a Master of Arts (Criminal Justice) student at the University of Winnipeg. She graduated from the University of Winnipeg in 2019 with a Bachelors of Arts (Hons.), majoring in Criminal Justice. Breanna is passionate about victims rights and sentencing law. She will definitely be sure to talk extensively about her thesis, which happens to be a combination of her interests.
Breanna is looking forward to the year ahead, and specifically drafting security-based policy in conjunction with the University of Winnipeg. She is also looking forward to revitalizing the Take Note program, as to highlight research which is conducted within Manitoba pertaining to domestic and sexual violence. Breanna also hopes to round out her year by planning a networking event for all students, revitalizing the alumni program, as well as building a strong relationship between the UWSA and both graduate and PACE students. Breanna looks forward to the year ahead with her executive team!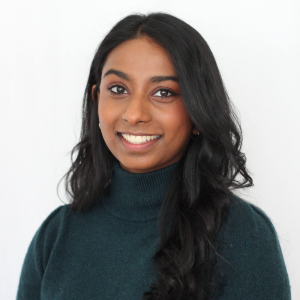 Melanie William
Vice-President Student Affairs
vpsa@theuwsa.ca
204-786-9780
Melanie William is a Biology and Human Rights undergraduate student. She has been heavily involved in the UWinnipeg community for the past four years and is incredibly passionate about student advocacy and campus life. Melanie promotes multiculturalism and diversity through years of volunteering with Folklorama, facilitating intergroup dialogue, and speaking at the Canadian Museum for Human Rights. She believes UWinnipeg students deserve a UWSA that will foster programming, promote student services, and provide direct support to student groups to enrich every student's experience. Through her participation in several student groups during her time in university, Melanie understands the importance of strengthening student relationships. Melanie and the executive team strive to build a community with an open environment where free expression is encouraged, individuality is welcomed and all opinions are respected. Melanie is excited to hear from you, and seeks to connect students across all faculties through consistent communication and inclusive policies. Melanie's door will always be open and she looks forward to contributing to a new chapter for the UWSA.