Zero Textbook Cost Course List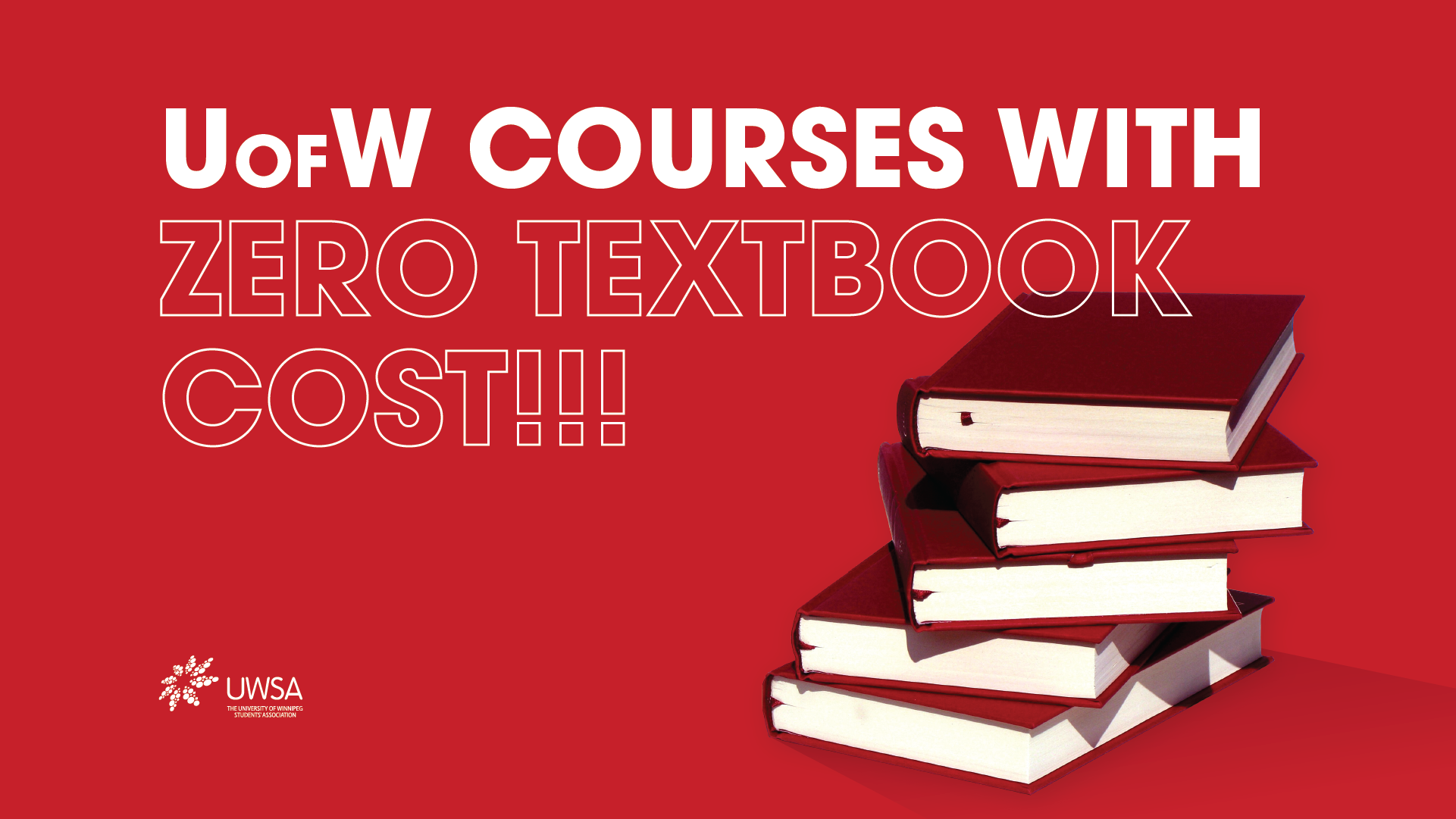 During the academic 2021-22 year, the UWSA Executive team began work on the Zero Textbook Cost initiative that advocated that The University of Winnipeg start using Open Education Resources (OERs). They successfully collaborated with The University of Winnipeg Library and the U of W Faculty Departments to get multiple courses to implement these resources for 2022-23. We want to thank the UWinnipeg Library for their continued work and partnership on the Zero Textbook Cost Initiative.
The UWSA Executive team will continue working with the library and departments to advocate for open source resources.
What are Zero Textbook Cost Courses?:
Textbooks or any required readings at zero additional cost. This can include Open Textbooks, Library Readings, or Publicly Available Readings.
How do I know if a course offers Zero Textbook Costs?:
Check out the list below for a list of courses. Please keep in mind this isn't exhaustive, and some courses will have additional Open Resources.
For more information on the Zero Textbook Cost Initiative, please visit The University of Winnipeg Library Website: libguides.uwinnipeg.ca/OER/ZeroTextbookCost
For any further questions, please fill out our Reach Us form here: theuwsa.ca/reach-us
Download a PDF list of UofW courses that offer Zero Textbook Cost:
Course List (Last Updated: August 18, 2023)