BLW UofW Campus Fellowship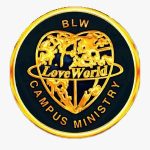 This new student group will be promoting a Christian campus fellowship. Our objective is to utilize this platform as a means to engage with individuals, aiding them in their journey through the university experience while simultaneously fostering a community that encourages mutual support throughout this academic process.
Membership: Anyone can become a member. We would only need contact details to be able to follow up.
Comments?