Arab Students' Association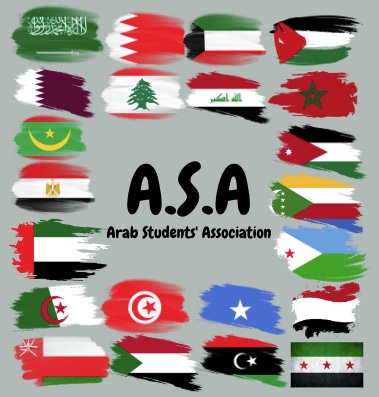 Arab Students' Association is a way where both Arabs and non-Arabs can connect through different cultures while being on campus. We look to create an environment where all students of Arab ethnicities can feel supported and welcomed.
Meetings: Arab Students' Association's (ASA) plan for the first meeting is to start with a table in hopes of recruiting members for the group. And in the future, sessions will run in person by booking free spaces within the campus and meetings on zoom. Meetings will occur once a week for now as we believe it is essential to touch base and share our thoughts on the group and where its.
Comments?