Screening of DAWN, HER DAD & THE TRACTOR on March 31st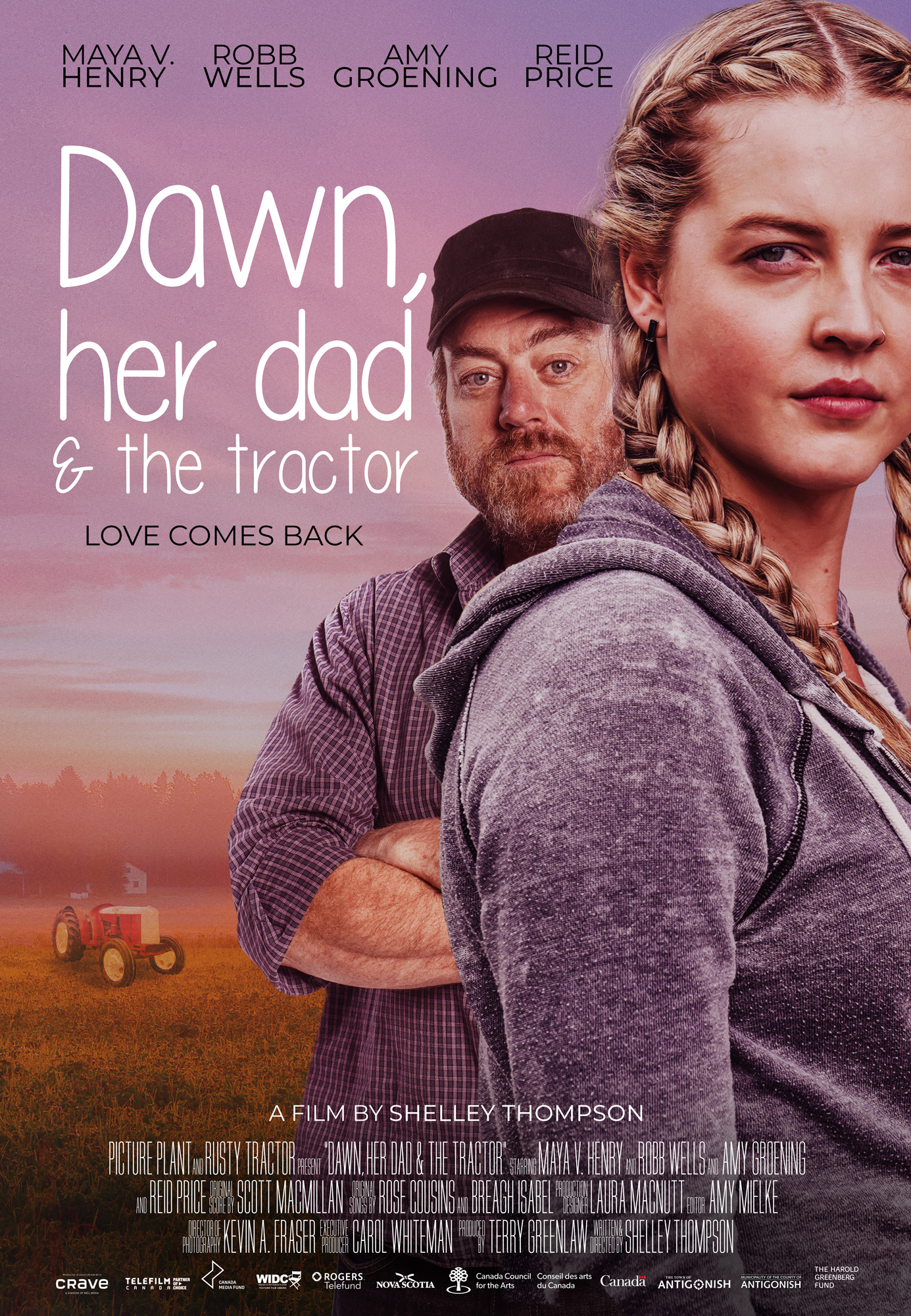 Writer/Director/Actor Shelley Thompson is delighted to announce the creation of a new fund, to support trans youth, at Phoenix Youth Programs.
The DAWN Fund will be launched on March 31, 2023, the International Trans Day of Visibility, with a series of screenings of Thompson's feature film DAWN, HER DAD & THE TRACTOR, winner of the 2022 Nova Scotia Masterworks Prize.
DAWN, HER DAD & THE TRACTOR tells the story of a young trans woman returning home after the death of her mother to make peace with her estranged father.  As Dawn and her dad begin to restore the old family tractor, they cautiously rebuild their relationship and come to understand the mechanics of the heart.
The story evolved from Thompson's experience of living in a rural Nova Scotia setting and being a parent to a young trans man – singer-songwriter T. Thomason.
On March 31, 2023, funds raised at a number of screenings in schools, universities, churches and public libraries will bolster the fund, including at The University of Winnipeg in The Hive (Lockhart Hall). Thompson's hope is to see every March 31st helping to build and continue the fund with educational screenings.
This fund could not have been imagined without the help of the team at Phoenix Youth Programs, and the support of DAWN's producer, Terry Greenlaw.
This Friday, March 31, at 6:00PM you can join us to watch DAWN, and make a donation to the DAWN fund at The UWSA Hive at the University of Winnipeg (515 Portage Ave). Pay what you can entrance – No one will be turned away for lack of funds. 
TW: Language, Assumed Violence for Trans Individual , Death of Family Member, Deadnaming/Misgendering
Please RSVP through the Eventbrite page: Eventbrite Page
Check the DAWN Website, www.dawnandherdad.com
Comments?