Health Plan Winter Opt-Out Deadline: January 17, 2023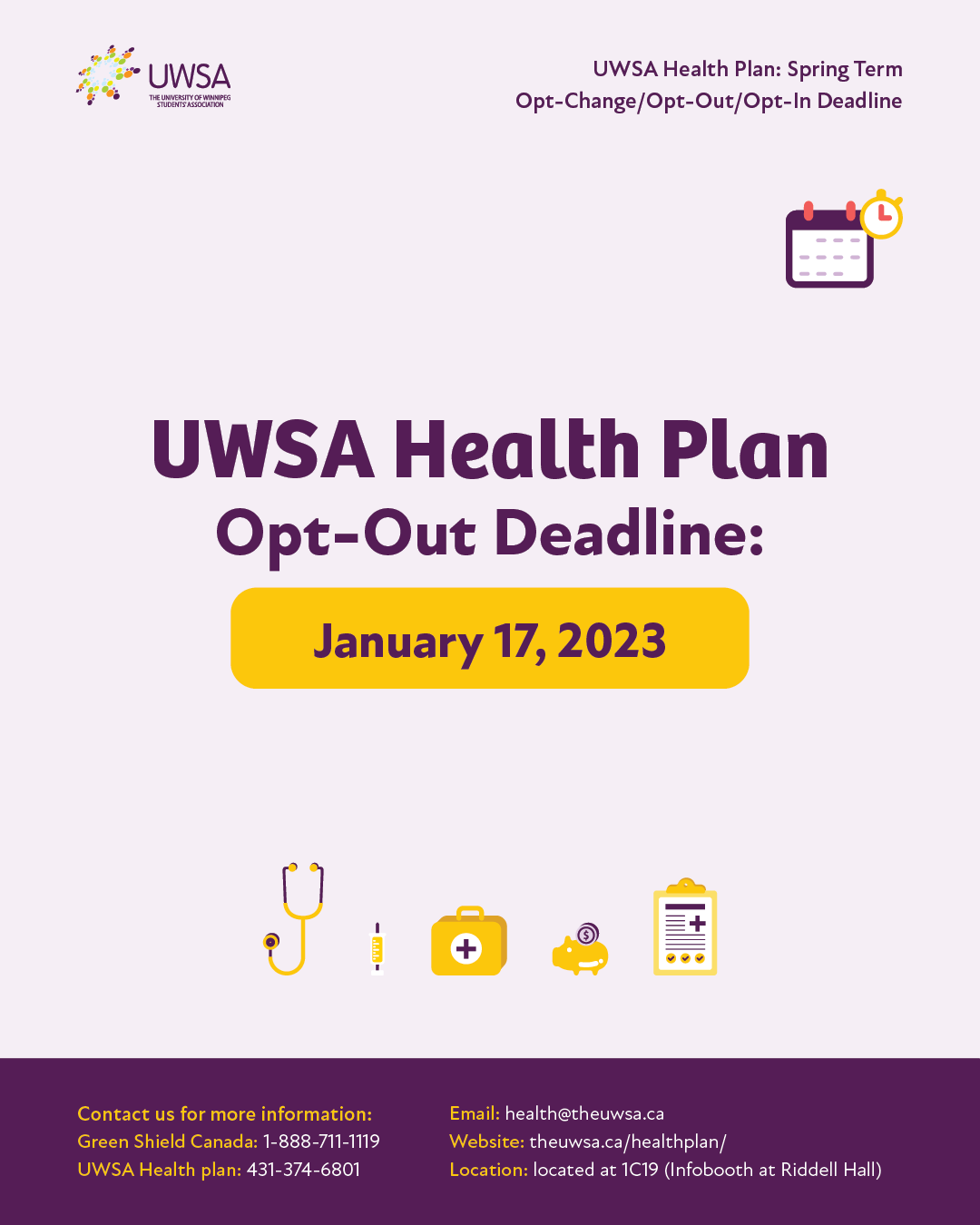 Students who started in the Winter Term may be eligible to Opt-Out of their UWSA Health Plan until January 17, 2023.
To opt-out of the health plan, click here.
Learn more about opting out and whether it's the best option for you on our Health Plan Page.
Questions? Email: health@theuwsa.ca
Comments?