UWSA Health Plan Opt-Out/Opt-Change Deadline
The deadline to make changes to your UWSA Green Shield Health Plan for the Winter term is Thursday, January 20, 2022.
Click Here to Opt-Out – You can only Opt-out if you have coverage under another benefit plan. Coverage is mandatory for International students studying over six months.
Click here to fill out an Opt-Change/Opt-In Form – You can Opt-Change your plan by adding a dependent or spouse. You can Opt-In to the plan if you are a part-time, PACE, registered accessibilities services student or graduate student and want coverage.
Visit our Health Plan page for Health Plan FAQs, a summary of your benefits, more details on the Opt-Out period and all of the options available to you.
Questions: Email Emmanuel Iwuoha at health@theuwsa.ca
Opt-Out Issues or Complaints: Email Jennifer Black at j.black@theuwsa.ca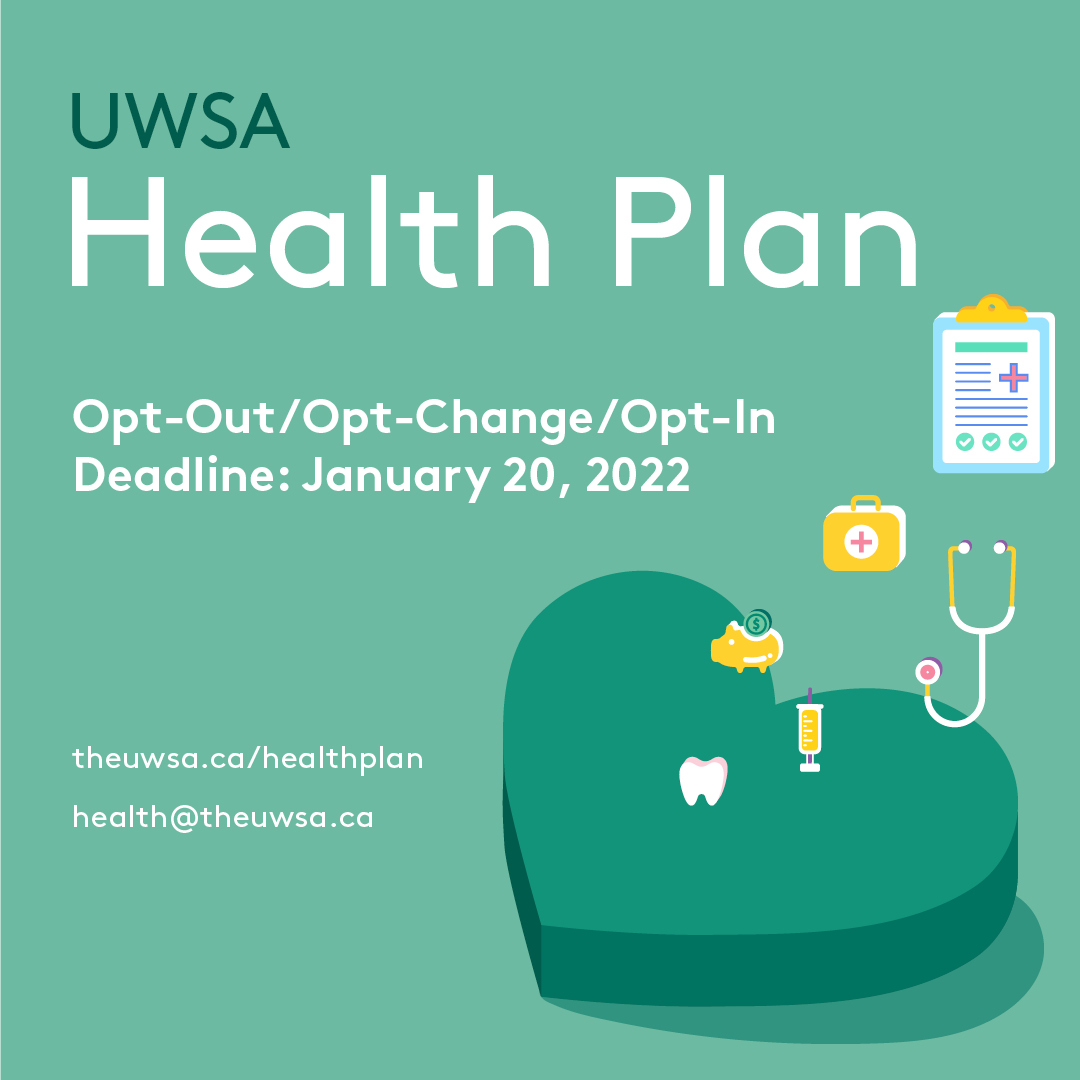 Comments?