UWSA By-Election 2020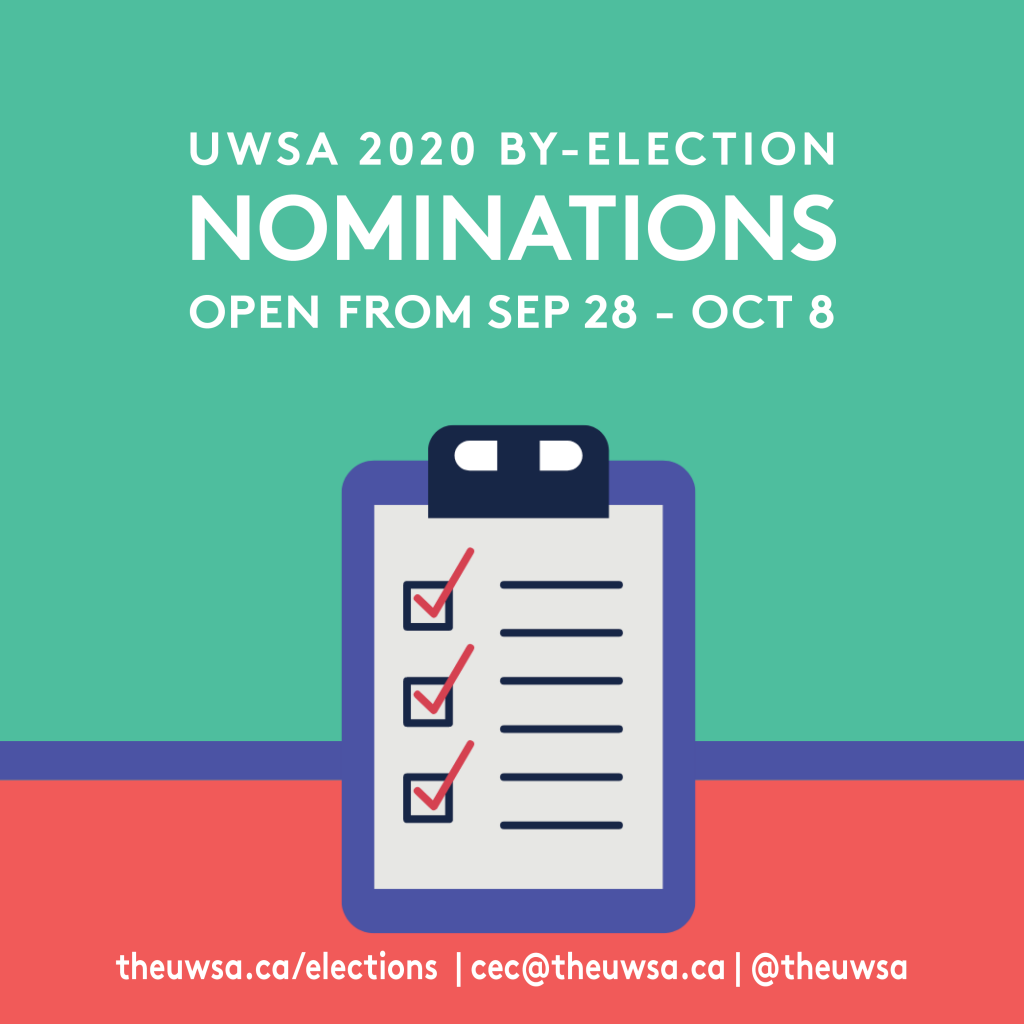 The UWSA By-Election period has begun!
The By-Election is where students can run for vacant positions that were not filled during the General Election. To run, you will need to fill out a nomination form and submit it to the Chief Elections Commissioner before the end of the nomination period.
Nomination Period:  Monday, Sept. 28 – Thursday, Oct. 8 *Due by 6 p.m. 
2020 By-Election Nomination Form – Candidates must submit a completed nomination form to the CEC at cec@theuwsa.ca by 6 PM on October 8, 2020 in order to eligible to run in the 2020 UWSA By-Elections. All candidates or their scrutineers are encouraged to attend the All Candidates Meeting on Friday, Oct. 9 at 12:30 p.m.
Nomination forms are available in alternate formats on for students with accessibility needs. Requests for an alternative nomination form must be submitted in writing or by phone to the CEC by 8 a.m. on Thursday, October 1. Interested candidates can call 204-786-9052 to make their request.
Open Positions
President of the UWSA
Vice-President External Affairs (VPEA)
Education Director
Environmental Ethics Director
PACE Director
Part-Time/Mature Students' Director
Recreation & Athletics Director
Science Director
Student Living Director
Women & Non-Binary Students' Director
Board of Regents Representative
Thinking of running? Check out the Candidate Guide for details on the open positions, campaigning, and voting: Candidates Guide By-Election 2020
Questions? Email the Chief Elections Commissioner at cec@theuwsa.ca
Comments?