We're Hiring a Chair of the Board!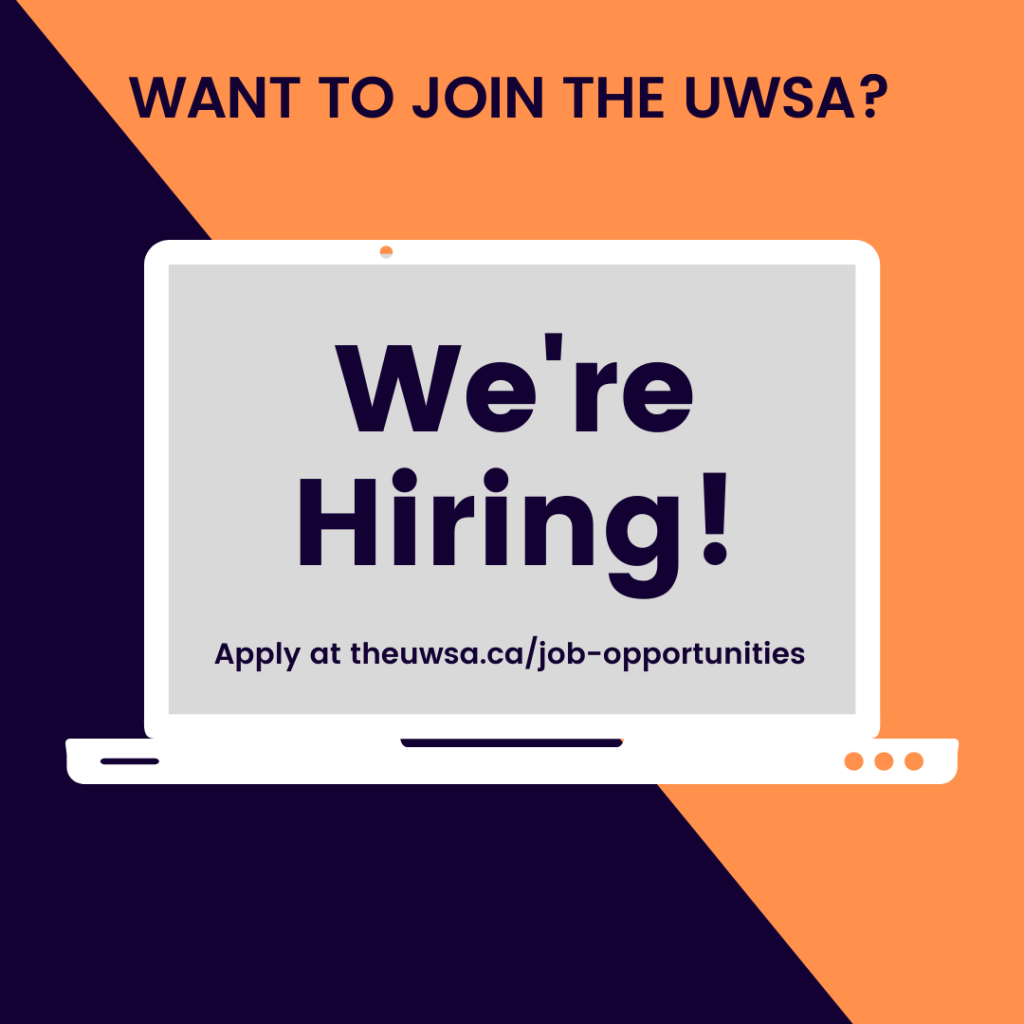 Do you want experience working on a non-profit board? We're hiring a Chair of the Board at the UWSA!
The Chair of the Board of Directors acts as an essential component of the UWSA, setting the meeting agenda and ensuring that all directors are able to participate fully in the operations of the Board. A successful applicant should have a strong belief in the mission and mandate of the UWSA, and a willingness to invest in the success of the membership in a variety of different capacities.
Read more and apply here: UWSA Job Opportunities
Comments?