Snowed In 2017 – Day 1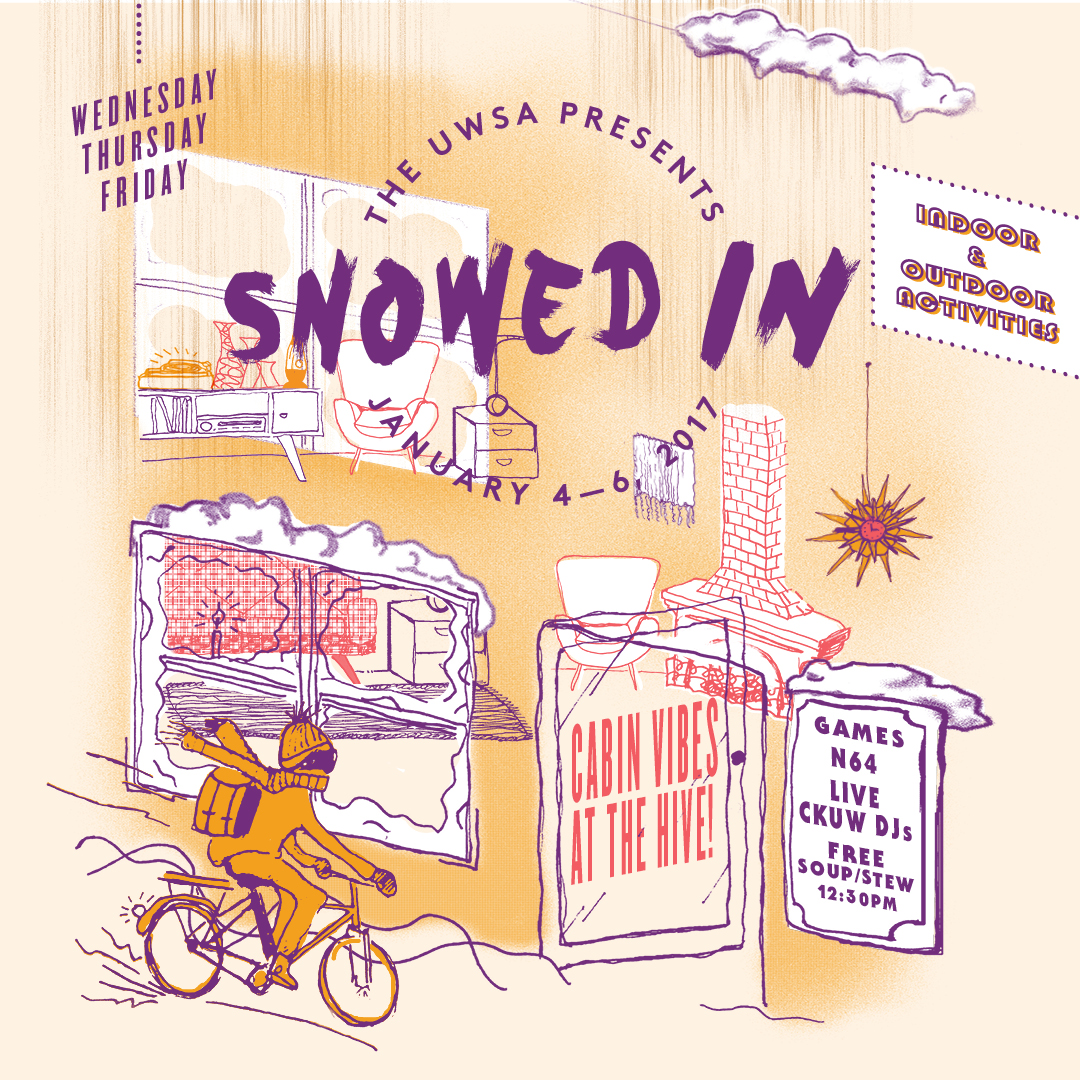 Happy first day of Snowed In! Drop-by The Hive to stay cozy on this chilly day!
Coming up today, we have:
– Student Group Fair @ Riddell Hall (in the cafeteria) at 11am-2pm
– UWSA Bike Lab Ice Bike: An Obstacle Course @ The Bike Lab 11am-2pm
– Meet Me At The Hive featuring Divest UWinnipeg talking about divestment @ The Hive 12:30 p.m. – 1:30 p.m.
Plus free soup/stew at 12:30 in The Hive!
Comments?