#RollCall2015
Tweet
September 4th, 2015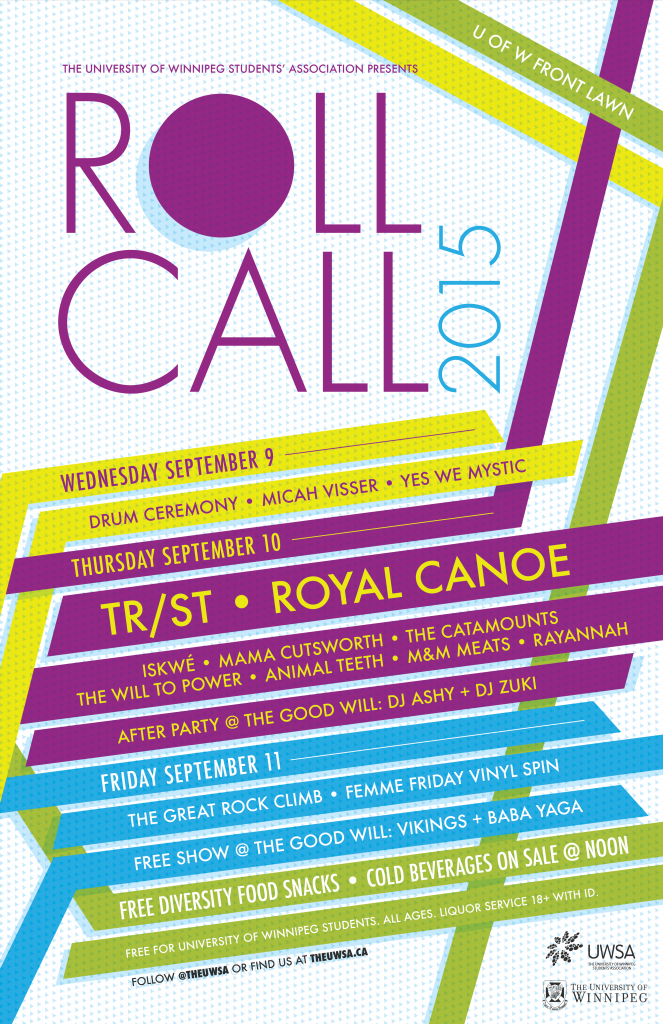 Roll Call is just around the corner and we are so excited! Check out our page here or our Facebook event for the full detailed schedule!
Comments?

The University of Winnipeg Students' Association
Bulman Student Centre
0R30-515 Portage Avenue
Winnipeg, MB R3B 2E9
© The UWSA . All Rights Reserved.
7ads6x98y