Roll Call
***Update: the application deadline has been pushed back. Artists are able to send in their application forms until July 31, 2017.
Roll Call is our annual back-to-school event hosted on the University of Winnipeg Front Lawn in September.
It is a three-day celebration of student life! The event is diverse, accessible, and represents the advocacy of the UWSA, with beer gardens, live music, tabling fair and local food vendors, while showcasing local talent and artists.
Call for Art Installations: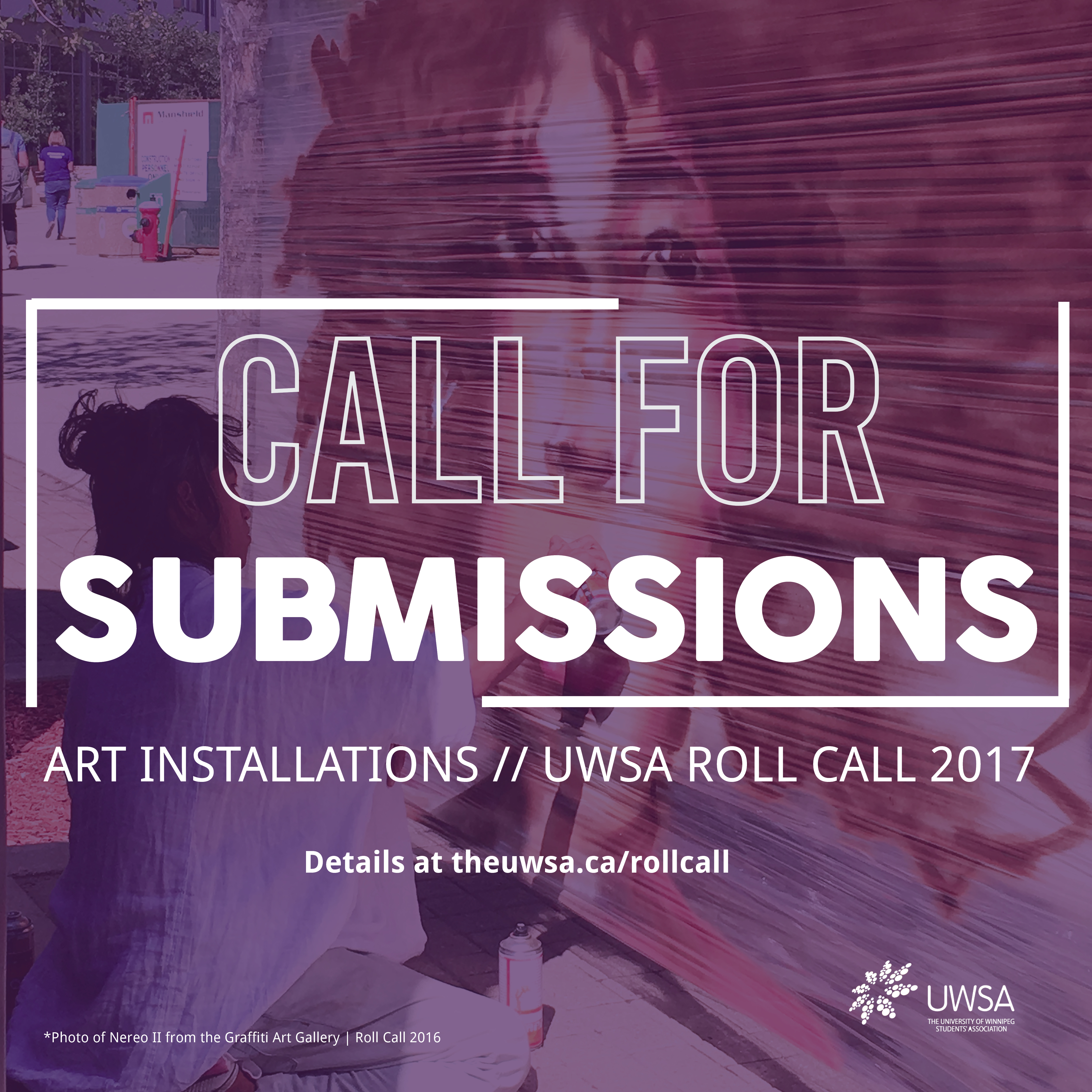 We're looking for engaging and fun art installations to be displayed at Roll Call. We'd like to showcase local artists work, to animate and beautify the space. If you have a project idea, we'd love to hear about it!
Please download and fill-out our application form and send it to the UWSA Events Manager, Denae Penner, at events@theuwsa.ca, or drop it off in person at the UWSA General Offices in the Bulman Student Centre at the University of Winnipeg.
Art Installation Application Form: Roll Call Art Installation Application Form
Please review our UWSA Events Safer Space Policy