Mental Health Resources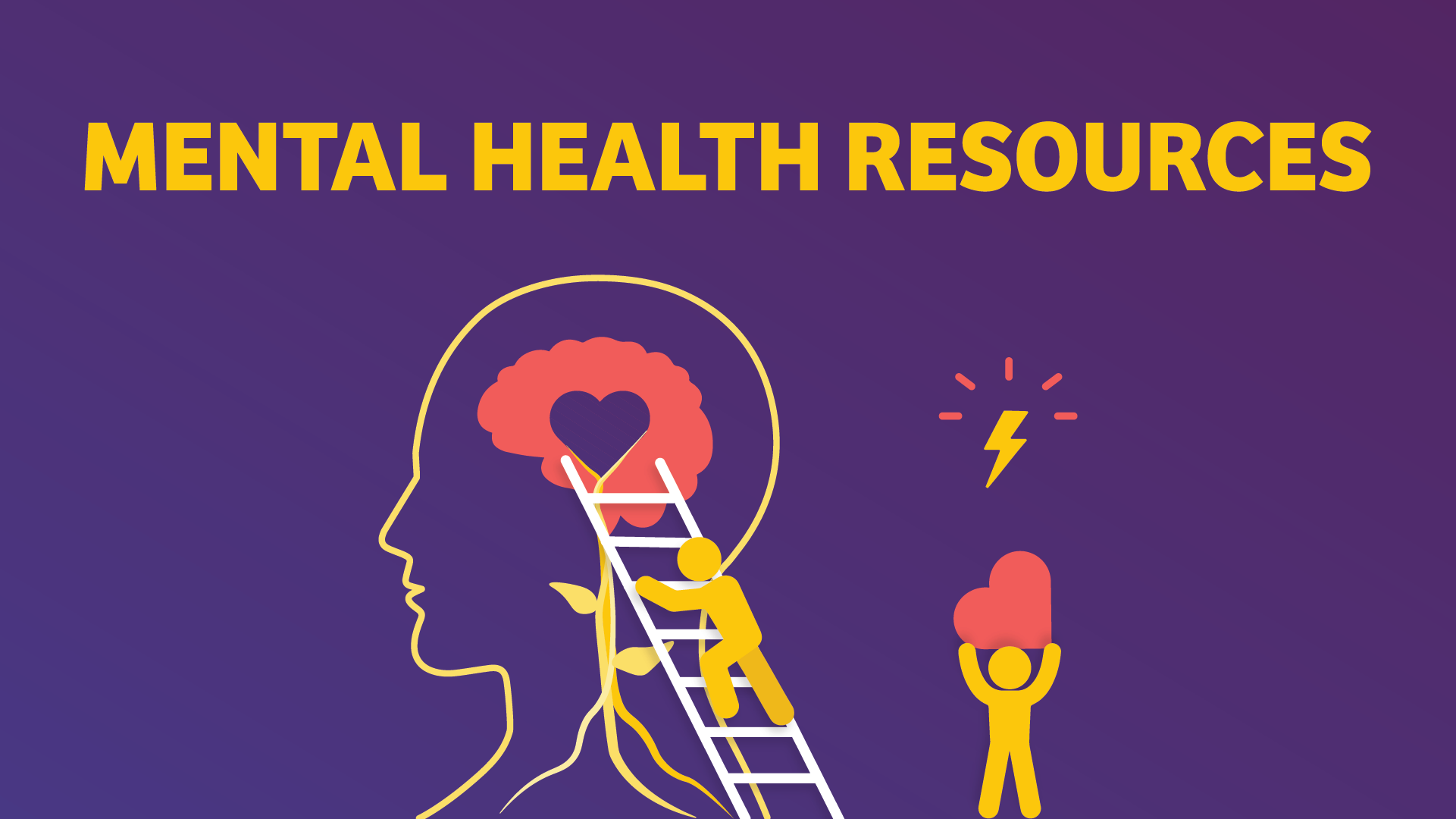 Your mental health is more important than ever right now. Please find below a list of mental health and support resources throughout Canada to help you through these challenging times!
Keep in mind that this list is not intended to provide individual medical advice. Please arrange to meet with your healthcare provider to address individual health questions and concerns.
Please contact UWSA Program Manager, Binara at b.hewagamage@theuwsa.ca for more information or to recommend additions to the list.
UWinnipeg Resources
Klinic on campus (Wellness Centre) is currently closed for in-person student appointments and drop-ins.
UW Student Counselling Services:

Contact us by phone at 204.988.7611
email us at studentwellness@uwinnipeg.ca between the hours of 830am – 430pm Monday to Friday.
For more information about student counselling services or additional community resources, you can visit our website at uwinnipeg.ca/student-wellness/
Starting September 7, 2021 students can meet with a counsellor in-person by appointment only; OR the option to meet with a counsellor via Zoom or phone.
UWSA Resources
Your UWSA Greenshield Health Plan covers professional services offered by a Psychologist, Social Worker/Counsellor or Master of Social Work for up to a maximum of $800 per benefit year. For information on how to set up your account and make claims online, please visit the UWSA Health Plan page here.
Am Mindfulness app: Green Shield plan members get premium-level access to the Am Mindfulness mobile app at no cost for six months. This six-month access begins once the plan member registers for the app (provided they sign up before the end of 2020)
*Please note that the below resources are for informational purposes only. The University of Winnipeg Students' Association is not affiliated with any of the organizations on this list. Most community programs are offered free of charge. Please contact paid service providers directly to check if they accept Green Shield or other private health insurance.
Provincial and Federal Resources
Canadian Mental Health Association: Bounce Back: Reclaim Your Health
Government of Manitoba:  Mental Health Virtual Therapy Program
Manitoba Adolescent Treatment Centre: Child and Adolescent Mental Health and Youth Addiction Services
Provincial Mental Health Promotion: Links and resources to promote the mental health and mental well-being of individuals, families, organizations and communities.
Shared Health and the Regional Health Authority Mental Health Programs: Virtual Crisis Response Services (Adult)
Community Health Clinics
ABORIGINAL HEALTH AND WELLNESS CENTRE
215 – 181 Higgins Avenue
204-925-3700
ACCESS DOWNTOWN
640 Main Street
204-940-2319
ACCESS Norwest
785 Keewatin Street
204-938-5900
ACCESS RIVER EAST
975 Henderson Highway
204-938-5000
ACCESS TRANSCONA
845 Regent Avenue West
204-938-5555
ACCESS Winnipeg West
280 Booth Drive
204-940-2040
CENTRE DE SANTÉ SAINT BONIFACE
170 Goulet Street
204-940-1155
WRHA POINT DOUGLAS COMMUNITY HEALTH CENTRE
601 Aikins Street
204-940-2025
HEALTH ACTION CENTRE
640 Main Street
204-940-1626
HOPE CENTRE HEALTH CARE INC.
240 Powers Street
204-589-8354
KLINIC COMMUNITY HEALTH CENTRE
870 Portage Avenue
204-784-4090
MOUNT CARMEL CLINIC
886 Main Street
204-582-2311
PRIMARY CARE CLINIC – WRHA
1001 Corydon Avenue
204-940-2000
SAUL SAIR HEALTH CENTRE – SILOAM MISSION
300 Princess Street
204-943-0658
WOMEN'S HEALTH CLINIC
3rd Floor, 419 Graham Avenue
204-947-1517
YOUVILLE CENTRE
6 – 845 Dakota Street
204-255-4840
Counselling & Therapy
AULNEAU RENEWAL CENTRE
228 Hamel Avenue
204-987-7090
Email: reception@aulneau.com
The offices are closed. Currently offering remote sessions over the phone or via Zoom Video Conference. Register for counselling by phone. Approximate 16-week waitlist, accepting applications for services, which can be found on the website. Fees are based on a sliding scale according to household income. If a client has insurance coverage, their rate is automatically set to $110.00 for an hour session, unable to direct bill, therefore payment upfront is required.
AURORA FAMILY THERAPY CENTRE
University of Winnipeg
204-786-9251
Email: aurora@uwinnipeg.ca
Accepting new clients for phone and video therapy. Currently experiencing wait times of 4-6 weeks relational therapy. Clinic Crisis Line: 204-786-8686
CENTRE RENAISSANCE CENTRE
844 Autumnwood Drive
204-256-6750
Email: renail@mymts.net
Multiple kinds of counseling (check the website). Offers bilingual counseling and programs.
CORNERSTONE COUNSELLING SERVICE
302 – 1200 Portage Avenue
204-663-0050
Email: epullman@cornerstonecounselling.ca
Counselling is provided to individuals, couples, families, and groups (anger management, domestic violence, depression and anxiety, grief, family development, marriage conflict, addictions, relationship skills, separation and divorce, spiritual issues)
Fees are based on a sliding scale according to household income, please call the office to determine what your fee may be.
EVOLVE FAMILY VIOLENCE COUNSELLING (KLINIC COMMUNITY HEALTH CENTRE)
167 Sherbrook Street
204-784-4059
Email: klinic@linic.mb.ca
Domestic abuse counseling is available to individuals and families who have been affected by domestic abuse. Call for more information.
FAMILY DYNAMICS
401-393 Portage Avenue
204-947-1401
Email: info@familydynamics.ca
Provides practical support in times of need, to help you care for your children and each other. From in-home family support to parent coaching and counseling, family resource centres, empowering schools, licensed child care practitioners, and newcomers.
FORT GARRY WOMEN'S RESOURCE CENTRE
1150 – A Waverley Street
204-477-1123
Email: info@fgwrc.ca
Outreach location 104 – 3100 Pembina Highway
Main location
Helps women and children who have been affected by family violence. Offers ongoing 1-on-1 counselling for women up to a year with no cost.  Women don't need to have been affected by family violence to be added to the waitlist – for anxiety, depression, etc. Waitlist 6-8 months (extended due to Covid)
Outreach location
Children's counselling is for children from 2-12 who have experienced some form of family violence, whether that be physical, emotional, witnessing, etc. The program is through play therapy and the child gets 16 sessions at no cost. Waitlist 6-8 months.
HOPE CENTRE HEALTH CARE
240 Powers Street
204-589-8354
Email: hopece@mymts.net
The Counselling department works with the rest of the agency's programs to provide individual, marriage, or family counseling for any non-organic problem. Operating from a Christian perspective, the purpose is to help people establish healthy, loving relationships with each other and with God.
(family violence, sexual abuse, depression and anxiety, marriage and family conflict, alcohol and drug dependency)
IMMIGRANT WOMEN'S COUNSELLING SERVICES (NOR' WEST CO-OP)
785 Keewatin Street
204-938-5900
Support line: 204-940-6624
Confidential and non-judgmental counselling for immigrant women who have experienced trauma in their country of origin and/or domestic violence. Available to women who are: newcomers, are long-term residents of Canada, are experiencing domestic violence, have a history of trauma in their country of origin, are needing support adapting to Canadian culture.
JEWISH CHILD & FAMILY SERVICE
C200 – 123 Doncaster Street
204-477-7430
Email: jcfs@jcfswinnipeg.org
Offers individual counseling for children and adolescents, adults and seniors, Couple, marriage and family therapy, Therapeutic support groups, Play therapy
Fees are assessed on a sliding scale according to family and size.
MA MAWI WI CHI ITATA CENTRE
94 McGregor Street
204-925-0300
Email: info@mamawi.com
The Laurel Centre
104 Roslyn Road
204-783-5460
Email: info@thelaurelcentre.com
The Laurel Centre provides therapy services to female-identifying individuals who experienced childhood and/or adolescent sexual abuse. They have an adult (25+) and young adult (16-24) program where clients can access long term therapy for up to two years. The waitlist for the Adult Long-Term Program is around 2 years, and then they wait for the Young Adult Long Term Program is around 1.5 years. All the services are free of charge. Usually, the individual and group sessions are done in-person, but with COVID-19 they have been doing phone and video sessions and will likely move into a combination of doing in-person and remote sessions for the foreseeable future.
The Men's Resource Centre of Manitoba (MRC)
115 Pulford Street
Telephone: 204-415-6797
Email: mrc@mens-resource-centre.ca 
The Men's Resource Centre is a program of this organization: The Men's Resource Centre also has a program for male-identifying individuals who experienced childhood sexual abuse (CSA), and they have a Short-Term Program that is not specific to CSA survivors. The waitlist for the Long-Term Program is unfortunately very lengthy at around four years. The waitlist for the Short-Term Program is around 8 weeks. All of their services are free of charge.
MOUNT CARMEL CLINIC – Multicultural Wellness Program
886 Main Street
204-589-9475
NEW DIRECTIONS – Family Therapy Services
717 Portage Avenue
204-786-7051
Email family.therapy@newdirections.mb.ca
Offering "drop-in" brief counselling with a clinician by phone: 204-786-7051 ext. 2560 and 1-888-242-0252
NORTH END WOMEN'S CENTRE
394 Selkirk Avenue
204-589-7347
Email: info@newcentre.org
PLURI-ELLES
420 rue des Meurons
204-233-1735
(Services francophone families)
RAINBOW RESOURCE CENTRE
170 Scott Street
204-452-7508
Email: info@rainbowresourcecentre.org
The Rainbow Resource Centre provides single-session and short-term counseling to 2SLGBTQ+ people and their partners, parents, or families. Everyone's experience of being 2SLGBTQ+ is unique and so the supports required are not the same for everyone.
To book a single-session appointment, please call the front desk at (204) 474 0212 ext 201 on a Monday morning at 10:00 am. Appointments are spread throughout the week, but you must call on Monday morning at 10:00 am to book an appointment. If Monday is a stat holiday, please call on Tuesday morning at 10:00 am.
To see a counselor, please set up a single-session appointment. Due to COVID-19 sessions are being offered remotely via phone or zoom for no fee.
RECOVERY OF HOPE COUNSELLING
102 – 900 Harrow Street East & 1055 Molson Street
204-477-4673 & 204 219 1345
Email: info@recoveryofhope.ca
Currently offers individual, couple, and family counseling. The regular fee is $100 per session and a sliding scale program available to anyone with an annual income below $60 000. Sessions are 50 min long and the wait time can be anywhere between1-4 weeks to get the first appointment.
THE RE:ACT CENTRE
257 Riverton Avenue
204-669-8180
(Recovery education for addictions and complex trauma includes optional one-on-one counseling)
In-person counselling is available.
THRIVE COMMUNITY SUPPORT CIRCLE
4 – 505 Sargent Avenue
204-772-9091
(Therapy and parenting resources)
WOMEN'S HEALTH CLINIC
3rd Floor, 419 Graham Avenue
204-947-1517
Offers free counselling sessions (by appointment) for women, Two-Spirit, genderqueer, non-binary, and trans people
YOUVILLE COMMUNITY HEALTH CENTRE
6 – 845 Dakota Street
204-255-4840
Taking appointments – appointment necessary
YOUTH HUB
103 – 61 Tyndall Avenue
(204) 221-9800
For anyone aged 12-29 from across Winnipeg
Youth Hub offers counselling, recreation, workshops, employment support, primary healthcare and so much more, all for free.
Self-Help Organizations
ANXIETY DISORDERS ASSOCIATION OF MANITOBA (ADAM)
100 – 4 Fort Street
204-925-0600
ADAM has established an anxiety support line that is checked regularly between the hours of 9:00 am and 9:00 pm, Monday through Friday, and 10:00 am to 4:00 pm on weekends.  If you leave your name, phone number or email address, an ADAM representative will get in touch with you within a short period of time.
WHOLE ACTION RECOVERY PEER SUPPORT (WHARPS)
204-772-1037
(For individuals affected by both chemical dependency and an emotional or psychiatric illness)
EATING DISORDERS ANONYMOUS
Email: info@eatingdisordersanonymous.org
Eating Disorders Anonymous (EDA) is a Twelve-Step fellowship of individuals who share their experience, strength, and hope with each other that they may solve their common problems and help others to recover from their eating disorders.
INDEPENDENT LIVING RESOURCE CENTRE
311A – 393 Portage Avenue
204-947-0194
(Information and referral, peer support, individual advocacy, development of independent living skills, resource/service development, and a resource library for people with all types of disabilities)
MANITOBA SCHIZOPHRENIA SOCIETY
100 – 4 Fort Street
204-786-1616 or 1-800-263-5545
www.mss.mb.ca
MOOD DISORDERS ASSOCIATION OF MANITOBA
100 – 4 Fort Street
Peer Support: 204-560-1461 or toll-free 1-800-263-1460
Hours of Operation: 9 AM – 9 PM, Monday to Friday
Postpartum Warmline · 204-560-1468
Email: info@moodmb.ca
The Mood Disorders Association of Manitoba is a self-help organization dedicated to providing support, education, and advocacy for those living with mental health illnesses. A diagnosis is not required to attend. Support groups are free of charge and registration is not required. Due to covid-19, these have moved online.
Peer support lines are open 5 days a week 9 AM to 9 PM Monday to Friday. MDAM's support groups are facilitated by qualified staff members and volunteers who have personal experience with mental illness. In addition to our open support group which anyone can join, we offer a range of support groups by topic. Support groups usually run for 1-2 hours and are limited to about 10 people.
OBSESSIVE COMPULSIVE DISORDER CENTRE MANITOBA INC. & HOARDING BEHAVIOUR
100 – 4 Fort Street
204-942-3331
E-mail: education@ocdmanitoba.ca
OPERATIONAL STRESS INJURY SOCIAL SUPPORT
204-831-3444
OVEREATERS ANONYMOUS
204-334-9008
POSTPARTUM DEPRESSION ASSOCIATION OF MANITOBA
PROVINCIAL EATING DISORDER PREVENTION AND RECOVERY PROGRAM (Women's Health Clinic)
204-947-2422 ext. 137
Email: edprogram@womenshealthclinic.org
This program is entirely funded by Manitoba Health, so there is no fee for service for Manitoba residents (provisions can be made for out-of-province clients). The waitlist can be between 6-12 months long. Once a client enters the program, they would have access to individual therapy, individual dietitian services, as well as group therapy services occurring approximately once per week. During COVID-19, functioning entirely on a remote basis so individuals do not have to attend the clinic to access services.
Services include assessment and treatment for binge eating disorder, bulimia nervosa and anorexia nervosa, and other types of disordered eating. Telephone support service is available between the hours of 7:00 pm and 11:00 pm. Dedicated Peer Support Workers are available to talk, provide support, and/or suggest possible resources to persons calling during these times.
THE COMPASSIONATE FRIENDS
685 William Avenue
204-787-4896
Peer support group for all grieving parents regardless of the age of the child or cause of death.
*COVID-19 UPDATE: Sharing meetings are held via ZOOM every 3rd Thursday of the month @ 6:30PM. Monday afternoon Sharing Meetings will be held at 1:00PM 
Drop-ins: volunteers are available Monday afternoon from 1.00 to 3.00 pm in the office at Room AE105, Harry Medovy House,671 William Ave.
1 S. Orange Ave., Suite 301
855-397-9505
Email: webmaster@asbestos.com
The Mesothelioma Center serves as an advocacy center that provides hope and delivers quality resources and information for patients and loved ones coping with mesothelioma. Their vision is a world where everyone with mesothelioma has free access to information, services, and support to overcome this disease and live longer, healthier lives alongside their loved ones
BIPoC Owned/Focused Organizations
BIPoC Online Resources
Live Another Day – Extensive information on mental health and substance use resources for people of color. Their mission is equal access to life-saving resources. They have guides for black, Latinx, Asian, and native people.
Detox Local – A great resource with information on safely quitting drugs and alcohol. They have an extensive list of mental health and substance use resources specifically for the AAPI (American Asian and Pacific Islander) community.
BIPoC Therapy/Counselling
AYA EL-ALAWI, O.T.REG. (MB) (SHE/HER)
Aulneau Renewal Center
204-987-7090
Email: ayaelalawi@aulneau.com
BARRY FONTAINE MSW, RSW (HE/HIM)
Indigenous Counselling & Education Services
204-999-1625
Email: info@indigenouscounselling.ca
CAREY SINCLAIR, BA, REIKI MASTER (SHE/HER)
Knowledge Keeper/Reiki Master at Jonah Counselling & Wellbeing
204-998-0843
Email: sinclaircarey@hotmail.com
DANIEL CHIU, MMFT (HE/HIM)
204-294-0639
Emai: danwkchiu@gmail.com
Marriage and family therapist. Special interest to work with the LGBT2SQ+ community, and with newcomers. Therapy sessions by phone, or via Zoom. The fee of an hour session is $90, but negotiable (accept cash, e-transfer, and credit cards. Check with your insurance provider whether they cover MFTs)
EYAA-KEEN HEALING CENTRE
204-774-6484
Email: julie@wa-say.com 
Eyaa-Keen Healing Centre Inc. offers Indigenous Mental Health Services to victims of trauma. Our unique services take a Traditional Indigenous approach to trauma treatment and psychological rehabilitation.
GABRIELA FONSECA, BA. MA, APC. (SHE/HER)
Jewish Child and Family Services, Counselling Services
204-477-7430
Email: g.fonseca.couselling@gmail.com
JACQUELINE HAYES, BSW, RSW (SHE/HER)
Rise Above Your Norm
204-590-5652
Email: r.a.y.n@outlook.com
JOSIAH MUTIA, MA, (HE/HIM)
Pearls Counselling and Therapy
17-595 Clifton Street Winnipeg
204-995-2735
Email: Info@Pearls-Counselling.com
Resources: Stress management, Anxiety, Depression, Interpersonal relationships, Trauma and PTSD, Substance misuse, etc. (check pearls-counselling.com for further information).  Sessions are scheduled immediately, an initial session at the client's earliest convenience. Phone & In-person sessions. The first 50-minute session is free of charge. $50.00 for 2nd and subsequent sessions (fee revised to accommodate COVID-19-related challenges and to be reviewed on December 30, 2020)
KITANA DEGEN, BSC, PEER SUPPORT COORDINATOR (SHE/HER)
Anxiety Disorders Association of Manitoba
204-925-0606
Email: peersupport@adam.mb.ca
KYLA BERNARDO, M.ED, C.C.C. (CANADIAN CERTIFIED COUNSELLOR), (SHE/HER)
204-396-5040
Email: Purposefulcounselling@gmail.com
Currently taking new clients. Sessions are offered via telephone or video conferencing, as such, only accepting e-transfer as payment at this time. Specialized in depression, anxiety, and major life transitions. Appointments are availible by phone and video. Free consultation.
MATHEW THOMAS, RP (HE/HIM)
Riverbend Counseling & Wellness
204-334-4801
Email: matt@riverbendcouselling.ca
MEGAN CAPILI, MSW, RSW (THEY/THEM)
Liminal Space Therapy
204-290-5465 (call or text)
Email: megan@liminalspacetherapy.com 
Accepting new clients. free consultation.
NADIA MACKINNON, O.T.REG. (MB) (SHE/HER)
Middle Path Therapy, Winnipeg
204-815-5815 ext. 4
Email: nadia@middlepathwpg.com
Individual therapy services for teens and young adults (generally 14+). 50-minute appointments weekly, every other week, or monthly, as needed by the individual. Available in person at 200-70 Arthur St on Mondays and by zoom or phone at various other times during the week. There isn't a waiting list currently and the rates are $125 per 50-minute session.
NADIAH SIDIK, MMFT STUDENT (SHE/HER)
Aurora Family Therapy Center: Request for Nadiah
204-786-9251
Email: aurora@uwinnipeg.ca
2 – 3 counselors offering free sessions to individuals. Free sessions, with a maximum number of 12 sessions per person. They offer individual sessions to people aged 14 and above.
If someone would like their services, they simply have to call the center and request counselling, or request being put on the waitlist for the groups. They will then receive a callback, and an appointment will be made for them. All the sessions are by appointment only.
NATASHA M. ALI, C.PSYCH. (REGISTERED PSYCHOLOGIST) (SHE/HER)
University of Manitoba & Private Practice
204-296-9904
Email: natashaali80@gmail.com
NEDU EJECKAM, BA, BSW (HE/HIM)
Klinic Community Health
204-784-4090
Email: nejeckam@klinic.mb.ca
DR, PETER MAKADI, CPCA, DMIN (HE/HIM)
Truth for Life Counselling
204-599-9532
Email: DrPeter@truthforlifecounselling.com
REECE MALONE, DHS, MPH, CSE-S, CST (HE/HIM)
Sexuality Consultants and Support Services Manitoba, Inc.
204-471-8771
Email: info@reecemalone.com
SANADAKALA SMARAKONE (SANDA), PSY HON., CCPA. (SHE/HER)
Thrive Community Circles
204-772-9091
Email: sandakalasamarakone@thrivewpg.com
SEIJIRO TSUCHI, M.ED, CCC, CLINICAL. COUNSELLOR (HE/HIM)
Seijiro Tsuchi Clinical Counsellor
Email: seijiro4@yahoo.com
Specialized in anxiety, depression, and relationship issues
Currently taking new clients
Fees: $100/one-hour session. Most insurance plans covered
SHAMIN BROWN, RSW (SHE/HER)
Shamin Brown Consulting
204-226-7656
Email: shaminbrownconsulting@gmail.com
SOPHIA ALI, BA, BSW, RSW, MBS (SHE/HER)
Aulneau Renewal Centre
204-987-8881
Email: sophia.ali@aulneau.com
TAMAIKA ABARA, BSW, RSW (SHE/HER)
Elmwood Community Resources Center
545 Watt Street
204-982-1720 ext. 210
Email: program@elmwoodcrc.com
Racial Trauma Counselling and Support provides short term one-on-one counseling sessions. Email for more information.
Harm Reduction Resources
A volunteer-based, Indigenous-operated, non-profit group that empowers and reconnects youth with community through life-sustaining community outreach and Land Based Culture Camps
A longstanding safety initiative made up of community people working with the community to provide personal security in the inner city in a non-threatening, non-violent and supportive way. They have several safety patrols in the North End, West End/Central, West Broadway, and Elmwood areas.
Central Neighbourhoods Association
This association connects Central Park, Centennial and West Alexander neighbourhood. They host a number of harm reduction and community-building workshops like "Ceremony is Harm Reduction", a sharing circle of traditional knowledge, healing and medicines.
A community based non-profit group who provide peacekeeping, safety patrols, and harm reduction services.
Manitoba Harm Reduction Network (MHRN)
MHRN administrates and coordinates efforts to support harm reduction networks that provide services, education, and advocacy relevant to specific communities. They are advised by Peer Advisory Councils of people who use drugs and who are the most impacted by colonial and structural violence. They also do workshops, community projects, and support organizations working to create or improve policy related to harm reduction.
A safety initiative started by the North Point Douglas Women's Centre (WPDWC) who patrol North Point Douglas and Main Street three times a week making sure the community is safe, whether it is picking up sharps or walking someone home, and being an overall positive and compassionate presence in the community. Their motto is: "led by our women, supported by our men".
A community health centre that operates from a harm reduction approach and offers free and non-judgmental services related to sex and substance use.
Founded by a group of nurses, this organization provides peer-based harm reduction services and training to members of the community who want to engage in safer sexual health and substance use practices and behaviours, with a focus on raves, festivals, and dance parties.
Harm reduction program of the Winnipeg Regional Health Authority (WHRA) which offers a mobile public health service of nurses and outreach workers.
A new volunteer safety patrol group who support marginalized and houseless people in Winnipeg. Unlike other city patrols, they have no designated domain and go where needed, though typically they focus on the North End, West End, Centennial, downtown and Elmwood neighbourhoods.
Online Resources: