February 27th, 2023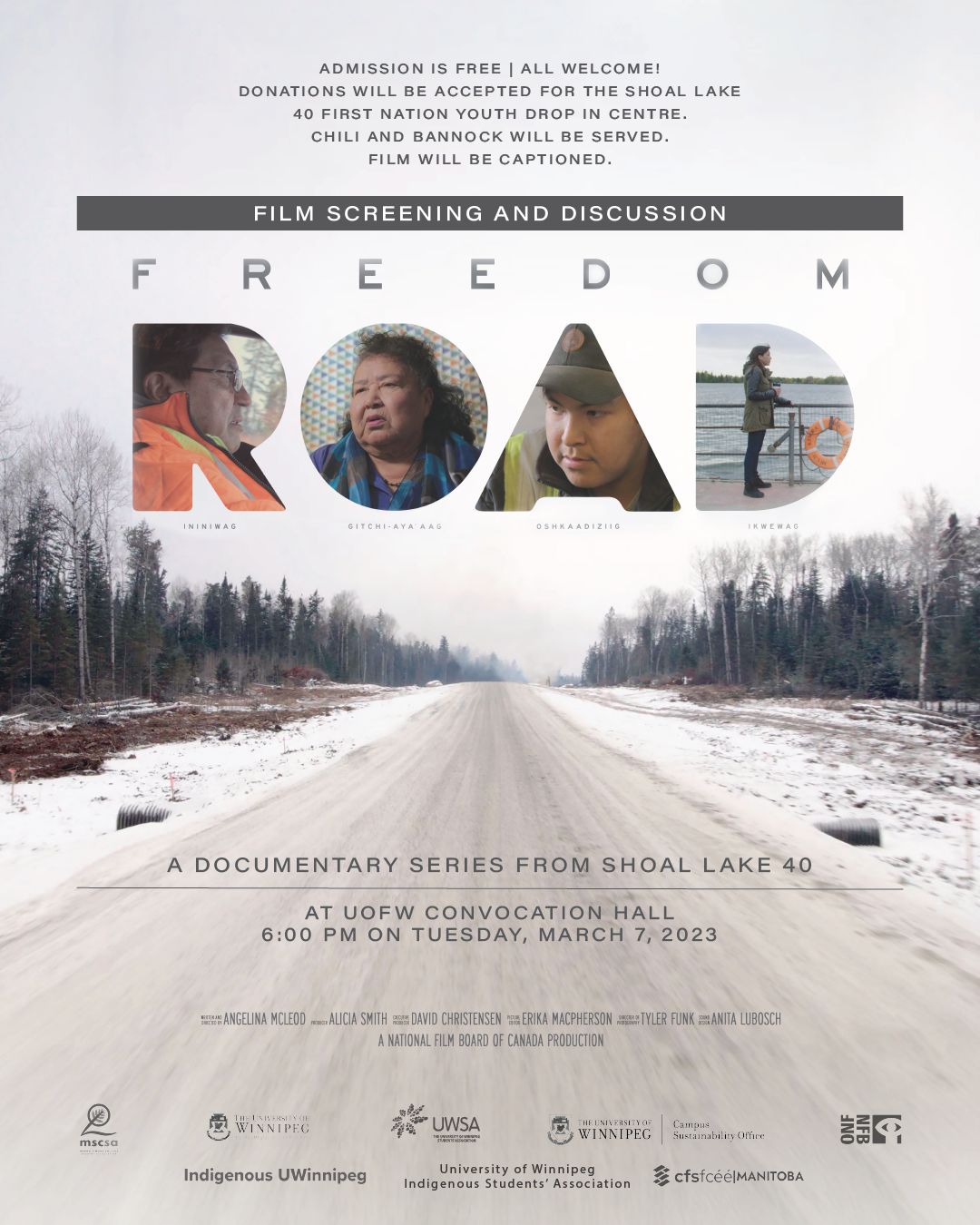 Freedom Road is a five-part documentary series that tells the inspiring story of Shoal Lake 40 Anishinaabe First Nation and their battle to build a road after their community was forcibly relocated and cut off from the mainland over 100 years ago, so that water could be diverted to the city of Winnipeg.
The post-screening discussions will be with members of Shoal Lake 40 First Nations and Angelina McLeod (Writer and Director of the film).
The screening will take place on Tuesday, March 7th at 6:00 pm at the Convocation Hall on the 2nd floor of Wesley Hall at the University of Winnipeg. The event is free, and you can donate to the Shoal Lake Youth Drop-in Centre.
Click here to get tickets.
Click here to go to the Facebook event page.