November 7th, 2022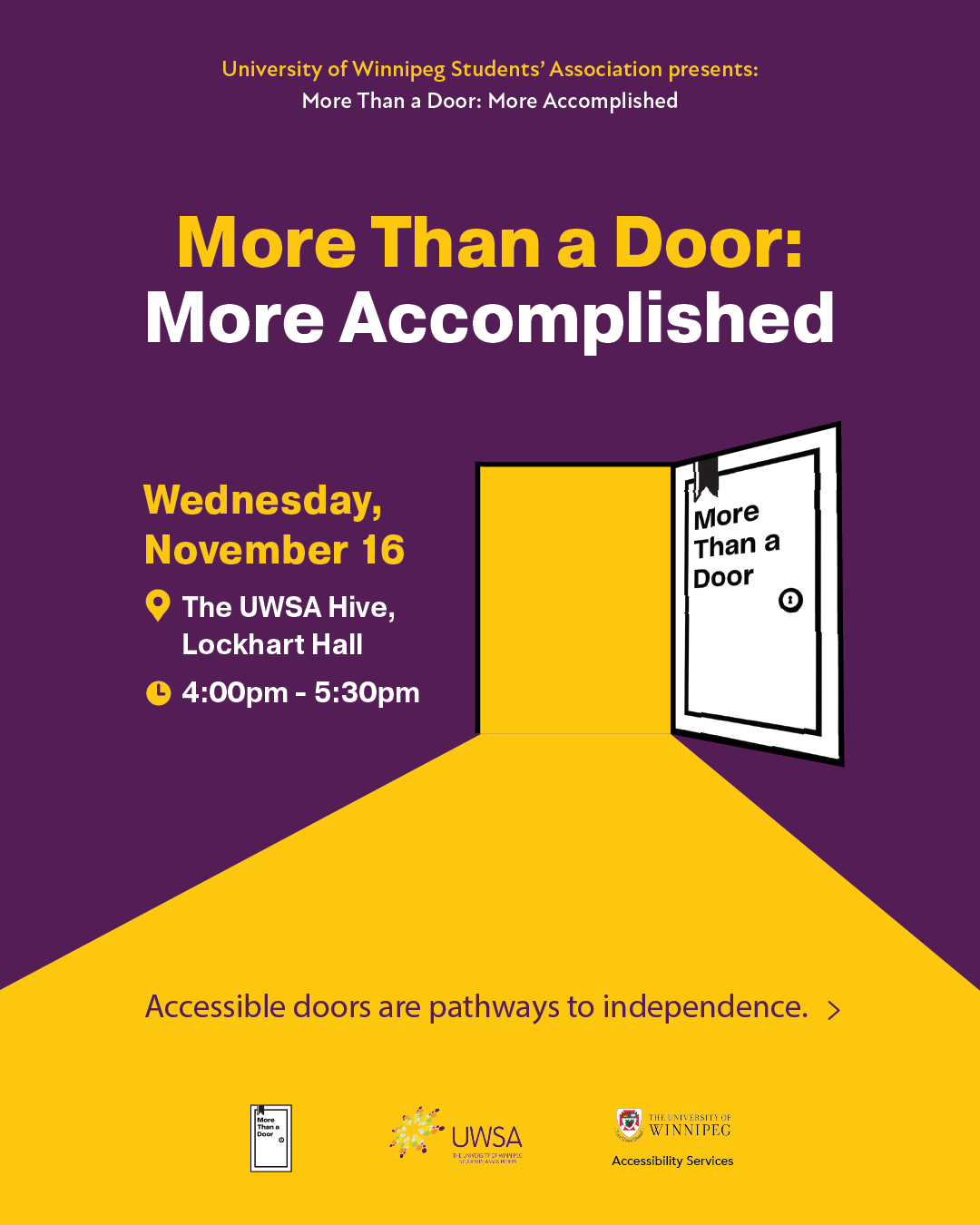 Accessible doors are pathways to independence.
The UWSA invites you to attend the announcement and celebration of campus accessibility door upgrades as a result of the UWSA's More Than a Door Campaign with the support of The University of Winnipeg.
The event will be hosted by the UWSA Community Liaison Director, Sarah Anderson, with special guest Kyle Macdonald, Executive Director of Facilities of the University of Winnipeg.
Join us on Wednesday, November 16, at 4:00 pm in The Hive at Lockhart Hall. Everyone is welcome!