Queer Student Association (QSA)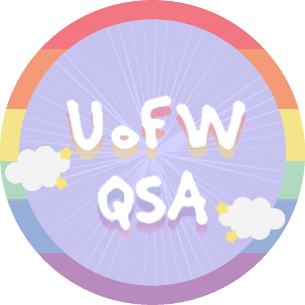 The Queer Student Association (QSA) strives to create a safe and welcoming online and on-campus space for all 2SLGBTQ+ identifying students and trusted allies. With a 24/7 available online server for finding community and monthly events, we want to ensure every student under the rainbow can find someone to turn to.
Membership: All queer/2SLGBTQ+ identifying students are welcome to join in our online, on-campus, or both spaces, depending on their comfortability levels, free of cost and without any worry about losing membership for missing events. We accept you and all your identities, we see you, and we are a group here for you whenever you are ready to join.
Meetings: We currently do not have any regular meetings. However, we host monthly events such as mixers, brunches, potlucks, art/gift exchanges, and more. Keep up to date with our socials to learn more!
Comments?