Truth and Growth Campaign Launch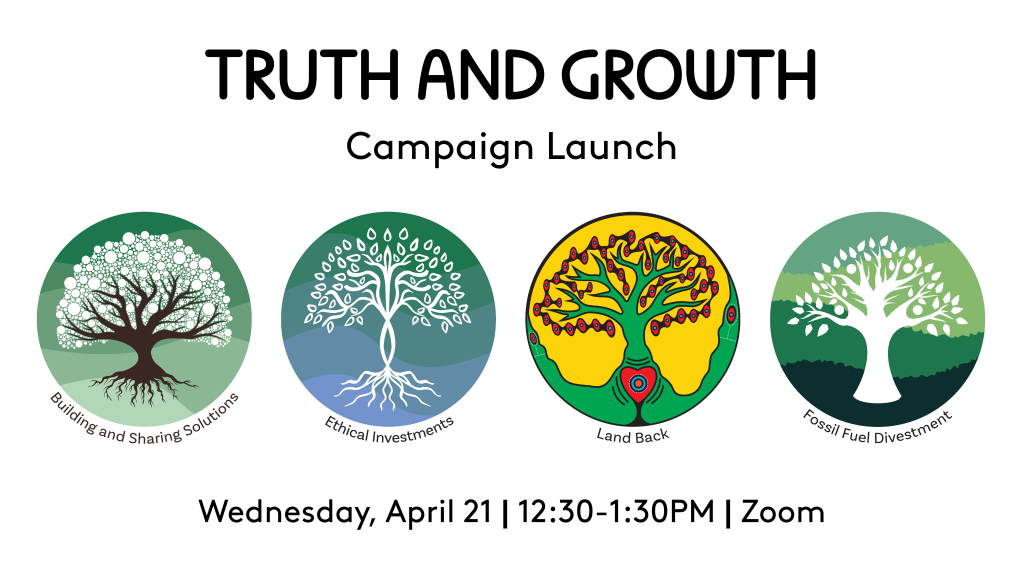 The Truth and Growth campaign launch is taking place on Wednesday, April 21, at 12:30 PM over Zoom! Truth and Growth is an environmental justice campaign at UWinnipeg. We take a critical look at the UWinnipeg Foundation's investments and increase student awareness of how the finances affect them and work collaboratively to invest ethically.
Attend the meeting to learn everything about the campaign and how you can get involved. Everyone is welcome!
Where: https://zoom.us/j/92430249156
For more information on the Truth and Growth Campaign, email s.peloquin@theuwsa.ca
For any accessibility assistance, please email s.sarty@theuwsa.ca.
Comments?