By-Election 2020 Candidate Speeches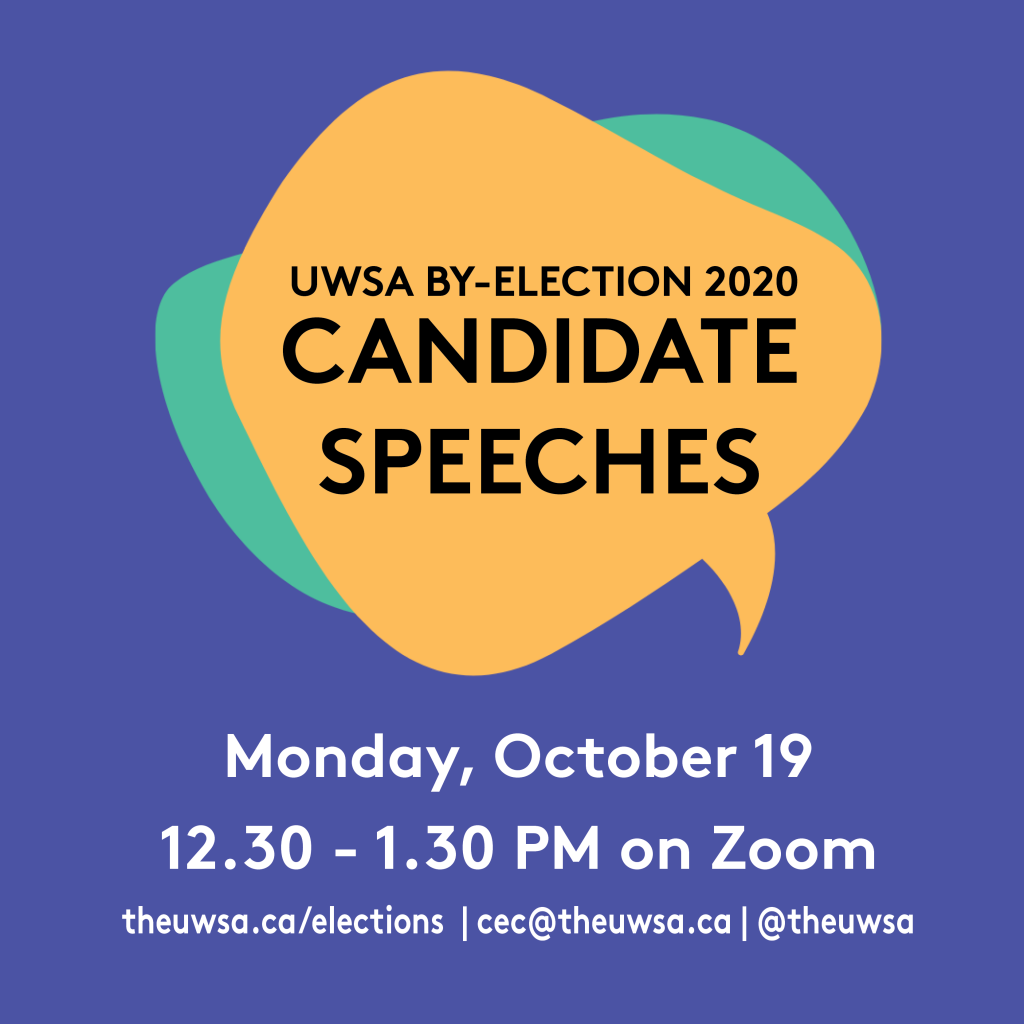 The candidates for the UWSA By-Elections are students just like you. They represent your faculties and communities to the UWSA and the University of Winnipeg. Find out if your representatives care about the same issues as you before you cast your vote.
Attend Candidate Speeches on:
Zoom – https://zoom.us/j/96414374105
Monday, October 19 
12.30 – 1:30 PM
Learn more about your election candidates and make an informed vote in the 2020 By-Elections.
Can't make it to the event? Click here to read Candidate Bios in the Voter's Guide. 
Have any questions? Email cec@theuwsa.ca or visit theuwsa.ca/elections
Comments?