Onjisay-Aki Summit invites students to participate in Onjisay-Aki International Climate Change Summit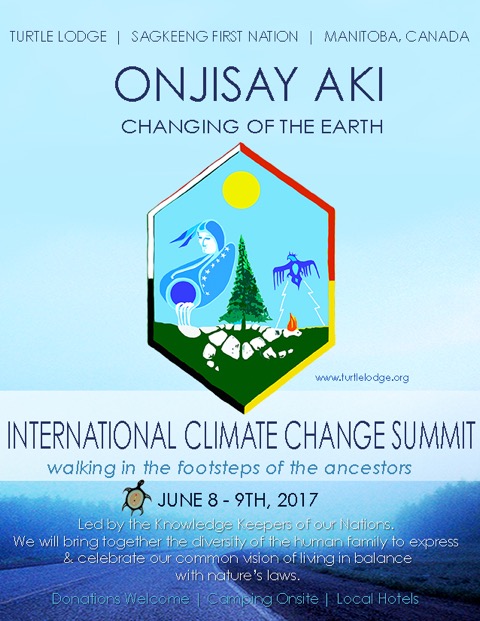 The Onjisay-Aki Summit would like to extend an invitation to University of Winnipeg students to attend the upcoming Onjisay Aki ("Our Changing Earth") International Climate Summit, which will be held at the Turtle Lodge from June 8-10, 2017.
The Summit will be a roundtable discussion on climate change, led by Indigenous Knowledge Keepers, in conversation with leaders from environmental and social movements internationally. The Elders have invited a diverse group of environmental stewards from across the land – including Chief Arvol Looking Horse, Bill McKibben of 350 dot org, Winona LaDuke of Honour the Earth, Chief Allan Adam of the Athabasca Chipewyan First Nation, Scott Vaughan of the International Institute for Sustainable Development, and many more. More details can be found on our event website: http://onjisay-aki.org/
The Roundtable will take place over two days, June 8th and 9th, with a special ceremony following on June 9th (evening) and June 10th (full day and evening). The ceremony will be building of a Thunderbird Nest, to call in the Thunderbirds to help fulfill their roles as guardians of the Earth. Participants and attendees are invited to bring seven round rocks from their area to contribute to building the nest. At night there will be traditional ceremony and dancing in the Ogijida Lodge.
There is limited observer seating, and 15 seats are reserved for U of W students. If you are interested in attending, please email theturtlelodge@gmail.com
Comments?