Breaking Ground on New Student Housing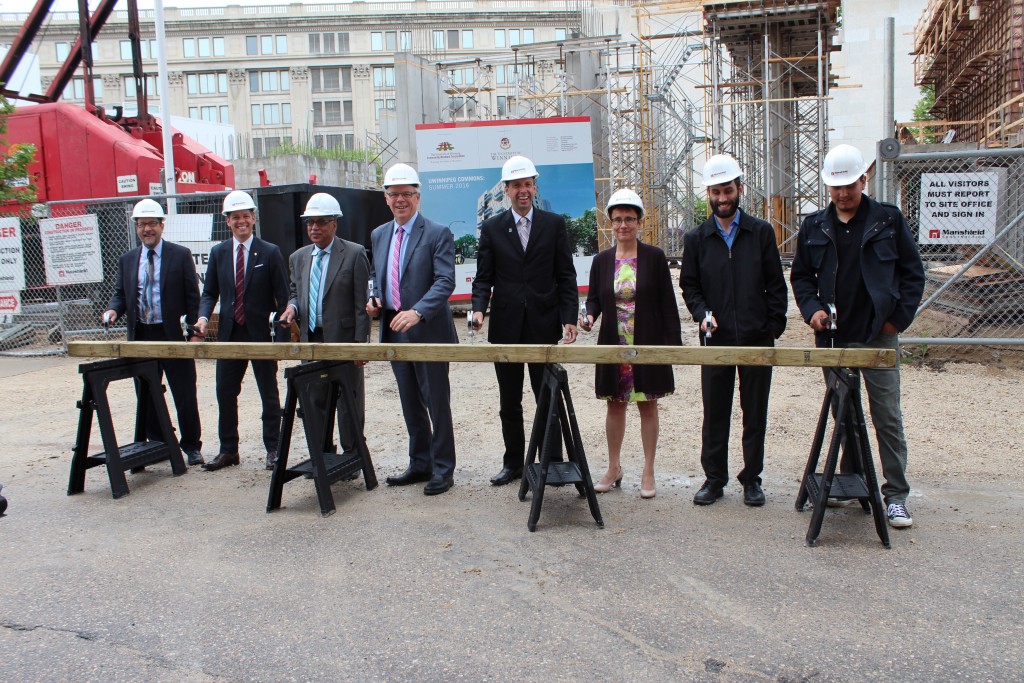 Peyton and Kevin join Sherman Kreiner, UWinnipeg Vice-President, Student Life and Community Renewal Corporation Managing Director; Brian Bowman, Winnipeg Mayor; Mohinder Saran, Minister of Housing and Community Development; Greg Selinger, Manitoba Premier; Shawn MacDonald, Regional Vice President Commercial Banking, RBC; and Dr. Annette Trimbee, President and Vice-Chancellor, UWinnipeg to commence the start of construction on a new 14-storey apartment complex for UWinnipeg students, individuals and families.
Read more about 320 Colony Street here.
Comments?