UWSA General Elections Nominations Open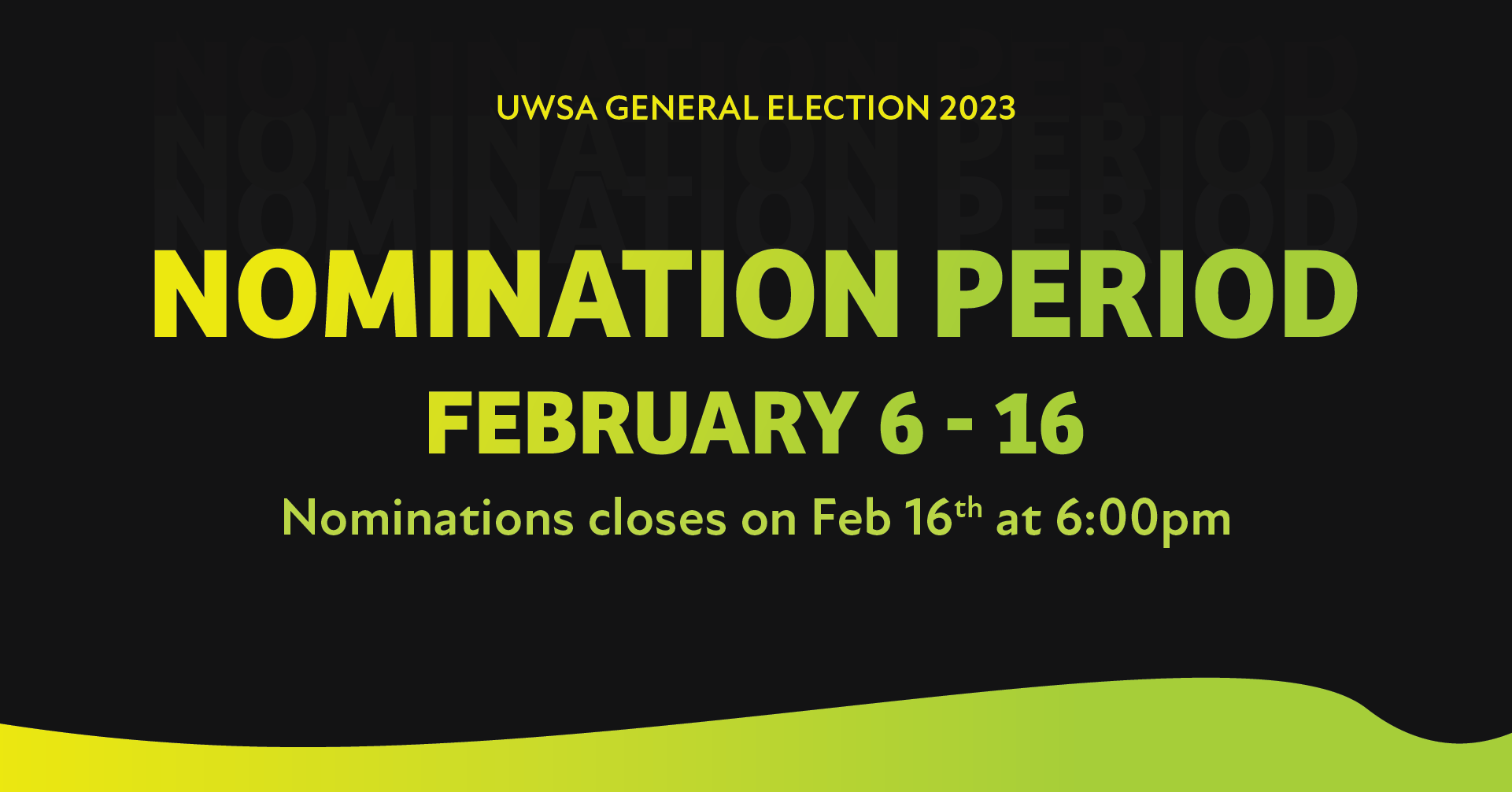 The UWSA General Election 2023 Nomination Period begins today!
The nomination Period opens at: 9 a.m. on Monday, Feb 6.
The nomination Period closes at: 6 p.m. on Thursday, Feb 16.
Do you want to create positive change for your fellow students at the University of Winnipeg?
The General Election is where students can run for an Executive Team position (President, Vice-President Student Affairs), a Board of Director position, a Board of Regents seat, or a Senator position.  
Becoming an Executive Director or a member of the UWSA Board of Directors gives you experience serving on a non-profit board, awards you the opportunity to connect with student communities and represent their needs, gives you a voice to help make decisions that impact students and the university, and helps you learn more about the student union, university governance, and lobbying government.
To nominate yourself, download a nomination form here:
For more information, please visit theuwsa.ca/elections or email the Acting General Manager, Thomas Hanan at t.hanan@theuwsa.ca.
Comments?