Time to be Bold at the Polls and Election Results Party on October 21

On October 21, it's time to be bold and vote for student issues at the Federal Elections!
Voter turnout among young people aged 18 to 24 in the last federal election increased by 18.3 percentage points (from 38.8% in 2011 to 57.1% in 2015), the single largest increase for this age group since Statistics Canada began compiling the data. Imagine what could happen if that percentage was even higher?
Free education is possible. Now is the time to be bold and use your vote to demand access for all. Learn more about the issues here.
Sign the pledge online at: https://cfs-fcee.ca 
To find your polling stations and ID requirements, register to vote at elections.ca.
After voting, join the UWSA at The Good Will Social Club from 7 PM onwards to countdown to the results together!
Students enter free and cheap drinks all night!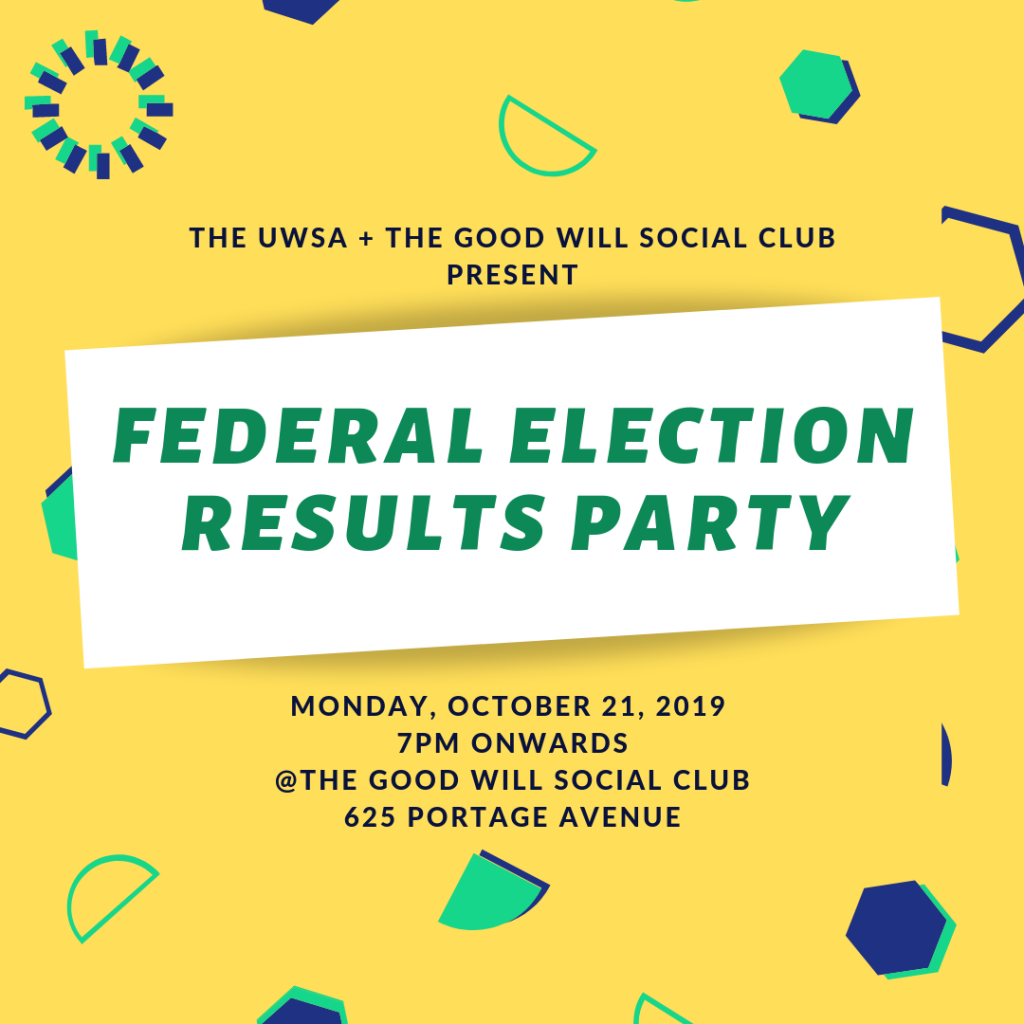 Comments?