Board Meeting Today!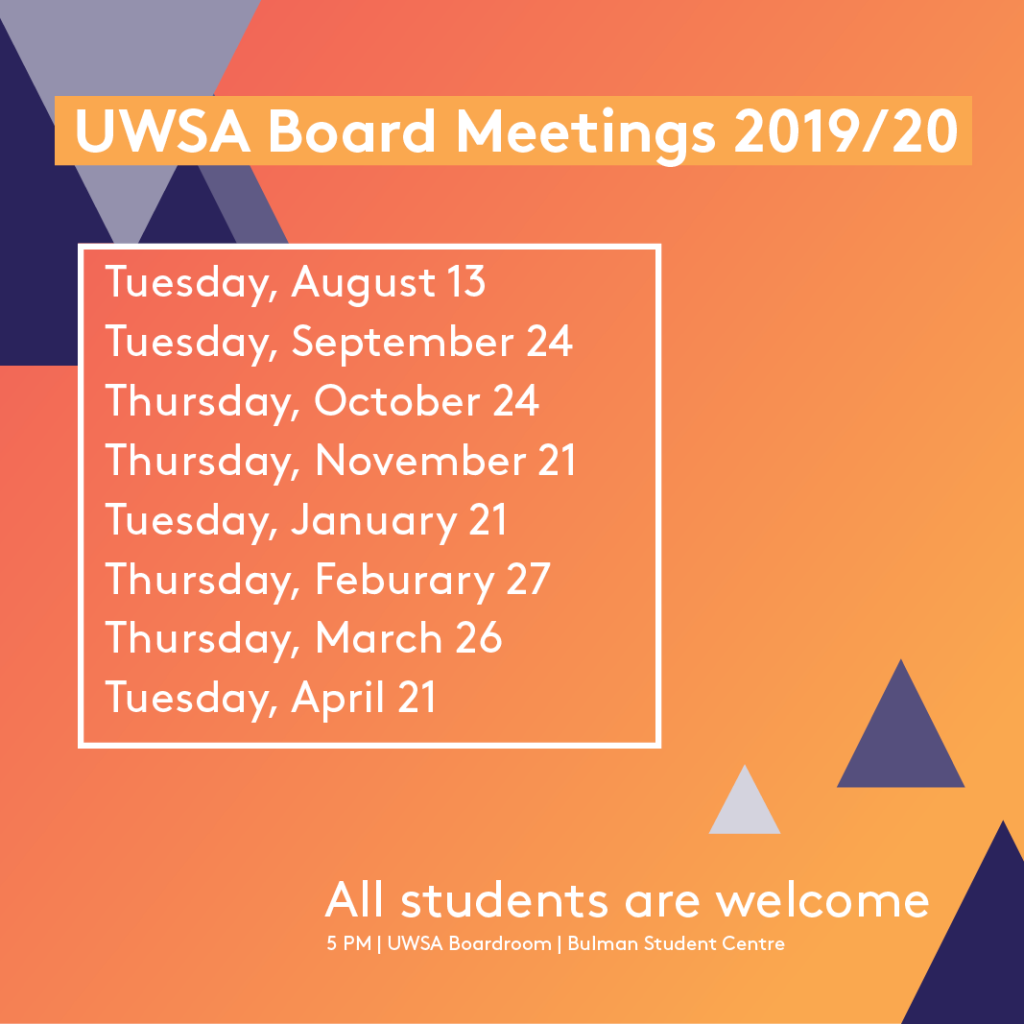 UWSA's Board Meeting is today at 5 PM in the UWSA Boardroom (Bulman Student Centre). All students are welcome and will have speaking rights.
Click here for Agenda: October 2019 Board Meeting Agenda
Comments?

The University of Winnipeg Students' Association
Bulman Student Centre
0R30-515 Portage Avenue
Winnipeg, MB R3B 2E9
© The UWSA . All Rights Reserved.
7ads6x98y