Roll Call 2021 Silent Auction Prizes Info
Below you can find a full list of the Silent Auction Prizes.
To enter Roll Call's Silent Auction! Each student gets 5 free tickets to enter their name in 10 different prize packs. Students can enter the silent auction by doing ONE of the following:  
Fill out the online form here: https://www.surveymonkey.com/r/R22LGRF
Do it in person when you pick up a Free Swag Bag  
Winners will be chosen after Roll Call and contacted via email. Students will need a valid Student ID to pick up their prize. 
Please note that if you have filled out the online form, you will not be able to enter in person and vice-versa. We will be checking!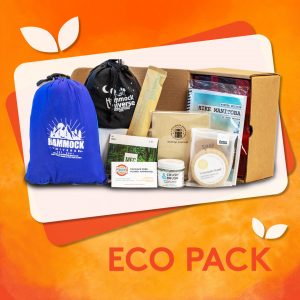 Eco Pack includes: 
$50 M.E.C. Gift card 
Parachute Expedition Double Hammock 
Hammock Tree Straps  
Hike Manitoba Gift Box 
Toothpaste Tabs, Bamboo Toothbrush, Konjac Sponge, Shampoo Bar  
Hike Manitoba Journal  
UWSA Daycare Student-Parent Fun Pack includes: 
$30 Scout Gift Card 
$25 Teeyah's Candy Store Gift Card 
$25 Ice Cream Gift Card 
$75 Toad hall Toys Gift Card 
Children's Museum Year Membership 
"Gumball" Stress Ball 
Reading Week – Relaxation Pack includes: 
Thermea Gift Card for 2 
Local Tea from Feast 
Headache Relief Oil Blend 
Jade Roller 
Locally made candle  
6 Face Masks 
CKUW & Stylus Music Pack includes: 
Bluetooth Speaker 
Stylus Magazine 
CKUW Hat and Radio 
$50 Bandcamp Gift Card 
Bob Ross Flavour Palette Candy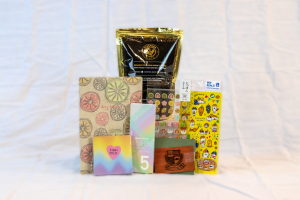 Study Buddy Pack includes: 
$200 UWinnipeg Bookstore Gift Card  
Negash Coffee 
Notebook, mini notepad and stickers 
Kacogreen Gel Pen Set 
2SLGBTQ+ Pack includes: 
$100 Closet Space Gift Card 
Solbrü Alcohol-Free Elixer 
$30 Eadha Bread Gift Card 
Rainbow Pride Bamboo Toothbrush 
Jonny Appleseed Book 
$50 Roughage Eatery Gift Card 
Indigenous-Owned Pack includes: 
Pow Wow Tea 
F*ck Colonialism T-shirt + Hoodie 
$20 Feast Gift Card 
Orange Shirt 
Braiding Sweetgrass Book 
This Place: 150 Years Retold Graphic Novel  
Mask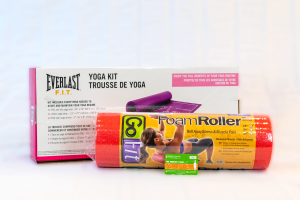 Wesmen Sports Pack includes: 
4-piece yoga kit 
Foam Roller 
$25 MoNUTS Gift card 
$25 Green Carrot Juice Company Gift card 
UofW Wesmen Hoodie 
Bike Lab Pack includes:
An upcycles bike built by UWSA Bike Lab 
Water Bottle 
Bottle Cage 
Bike Bell 
Kryptonite Keeper Bike Lock with 4 Flex 
$200 Woodcock Gift card 
Foodbank Pack includes: 
Chocolate chip cookie mix
Happy Elephant flavoured tea set
Cilantro lime aioli
Glutino pretzels
Off the eaten path chickpea crisps
Green Goddess Avocado oil marinade
Smak dab mustard
Tiramisu chocolate
Thai coconut prawn soup mix
Rustic Italian soup mix
Rummo Penne Rigate
Nugrow pesto
Mackays strawberry preserve
Favuzzi tomato basil sauce
Silicone kitchen set
Halloween candle
Notebook, Pens, and Weekly planner
2 Local Restaurant Gift Cards